Description
Here There is teaming up with an inner-city children's literacy programme called The Writers' Exchange. Together, we're pulling stories from the pages of your favourite kid's books and putting them onto the green for THE HASTINGS HOLE-IN-ONE, a wacky, story-book themed mini-golf course with all proceeds going to Writers' Exchange.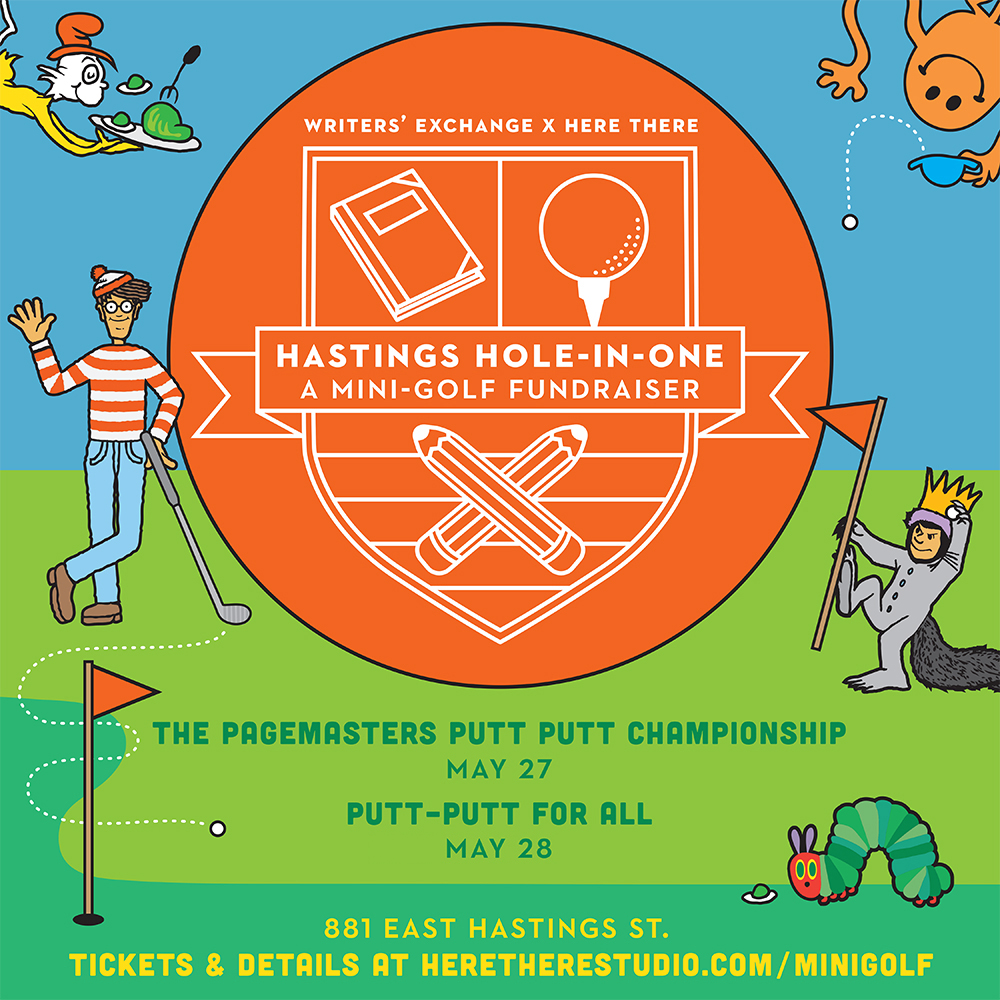 THE PAGEMASTERS CHAMPIONSHIP - MAY 27TH
Round up a team of four pals or workmates and play holes inspired by your most cherished classics like the Paper Bag Princess, Where the Wild Things Are, Harry Potter, and the Very Hungry Caterpillar for a chance to win big bragging rights and the coveted Pagemasters Trophy - all while supporting The Writers' Exchange, who are dedicated to getting inner-city kids excited about reading and writing.

- Register a team of four with all proceeds going to Writers' Exchange
- We'll provide a tee time and everything you need to play a mean game of putt putt.
- Registration includes a drink and classic golf course snack.
- Kit your squad and answer storybook trivia to knock a few strokes off your score.

PUTT-PUTT FOR ALL - MAY 28TH
Not feeling competitive but love mini-golf and want to support the Writers' Exchange? Then PUTT-PUTT FOR ALL is your kind of night. As the sun sets, the music gets louder and the Arnold Palmers get stronger. Scoop up a ticket, channel your Happy Gilmore and show us your night moves. Settle your scores on the green, win a few prizes and support inner-city children's literacy!

This event is 19+
No refunds on tickets purchased (share them with your friends!)
Can't make it but want to support Writers' Exchange? Contact us!
Be the first to know about our upcoming events, sign up for our newsletter.