Description
Haunted at Leaside – Hallowe'n 2016
This Hallowe'en, the Haunted Hike is moving indoors! Join storyteller and folklorist Dale Jarvis for an elegant and eerie evening of ghost stories by candlelight at the historic Leaside Manor in St. John's, Oct 28-31st. You'll hear tales of hauntings, strange mysteries, and maybe even a story about the Devil himself.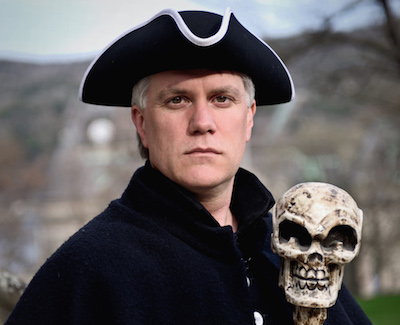 The proprietor of the St. John's Haunted Hike ghost tour, Dale Jarvis tells ghost stories, supernatural stories, legends and traditional tales from Newfoundland, Labrador and beyond. Author of several books, he is a tireless promoter of oral traditions.
Hallowe'en is a time to dress up, so we encourage you to come properly attired! In the spirit of the event, Victorian, Gothic, Steampunk or darkly elegant dress is recommended.
Cash bar opens at 8pm, with stories starting promptly at 8:30pm.