Description
Reserve your seat for our Rock Star PM Speaker Series and Holiday Get Together (Earn 2 PDUs!)* This will be our last meeting before the Holiday Season. So come out and have a great time!
Project Managers United Toastmasters is opening its doors on Tuesday, December 13th at Metro Hall, Room 303 at 5:45 pm for an exciting evening of networking, speeches and a highly anticipated PM Presentation.
Project Managers United Toastmasters encompasses the full spectrum of Project Management. This club combines the best of Project Management and Toastmasters to address the life cycle of the Project Manager from: education, employment and career development. We also provide support to business consultants and PM entrepreneurs. Click here to join our exciting Toastmasters club.
Featured Speaker: Kathryn Mackenzie, M. Ed., DTM, Author, Keynote Speaker, Presentation Skills Instructor. Every time you speak, you are selling something.
When applying Kathryn's tried-and-true tips, tools and techniques, you can become a more confident, competent, and captivating presenter by making your audience T.A.L.L:
- THINK about the benefits of your suggestions, proposals;
- ACT on your message by taking action;
- LAUGH because when they laugh they relax, when they relax they learn, when they learn they remember;
- LEARN and clearly understand what you are saying with your creation of a presentation that has a solid structure, compelling content and dynamic delivery.
Whether you are a new presenter or a seasoned one, these proven pointers will enhance your speaking level tenfold and make you and your presentations remembered and repeated!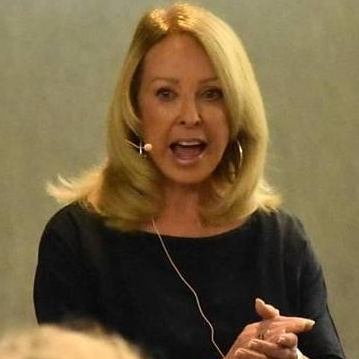 LinkedIn: Kathryn's Bio
Business Website: KathrynMackenzie.com
Kathryn is a certified world class speaking coach and also an author of: "Speeches That Will Leave Them Speechless: An ABC Guide to Magnifying your Speaking Success." Recently she was a contributing author to an Amazon best seller: "World Class Speaking in Action." She delivers keynotes in both Canada, the US and now Europe and loves teaching presentation skills to those who want to discover how to go from good to great, from dull to dynamic, from boring to brilliant, by realizing that:
"Speaking is not about Perfection, but about Connection!"
Seize the opportunity to achieve your personal and professional goals!
Meeting Details:
• Metro Hall, room 303. Please use the 55 John Street entrance across from The Princess of Wales Theatre.
• Networking starts at 5:45 pm
• Meeting starts at 6:00 pm SHARP!
• Meeting ends at 8:00 pm
Networking Event: Bring your business cards! There is no fee to attend this meeting. We will be offering special rates for new membership and Toastmaster transfers.
* As a Project Managers United Toastmasters member, you can earn up to 2 PDUs each meeting and receive an official PDU receipt!
Seating will be limited. So, RSVP ASAP to reserve your seat!