Description
HAWKERS MARKET IS A MONTHLY DOSAGE OF FOOD & MUSIC
OUR INTENTION IS TO CREATE A SPACE WHERE VIBRANT AND EXCITING LOCAL FOOD CAN BE DISCOVERED. "HAWKERS" GIVES LOCAL FOOD ENTREPRENEURS A PLACE TO CONDUCT COMMERCE, RAPIDLY TEST IDEAS AND MEET THEIR CUSTOMERS FACE TO FACE
ALONG WITH THE FOOD THERE IS ALWAYS A SELECTION OF WINE AND CRAFT BEERS MADE LOCALLY IN EDMONTON.
OUR TICKET PRICE GOES TOWARDS MAKING THIS EVENT A REALITY, BY PAYING FOR THE VENUE, EQUIPMENT, SETUP AND OUR AMAZING DJ'S.
FOOD & DRINKS AT THE EVENT ARE AFFORDABLE, DIVERSE AND MADE BY SOME OF EDMONTONS MOST INTERESTING NEW FOOD ENTREPRENUERS.
THANK YOU FOR SUPPORTING LOCAL FOOD ENTREPRENUERS AND CHANGING OUR LOCAL FOOD LANDSCAPE.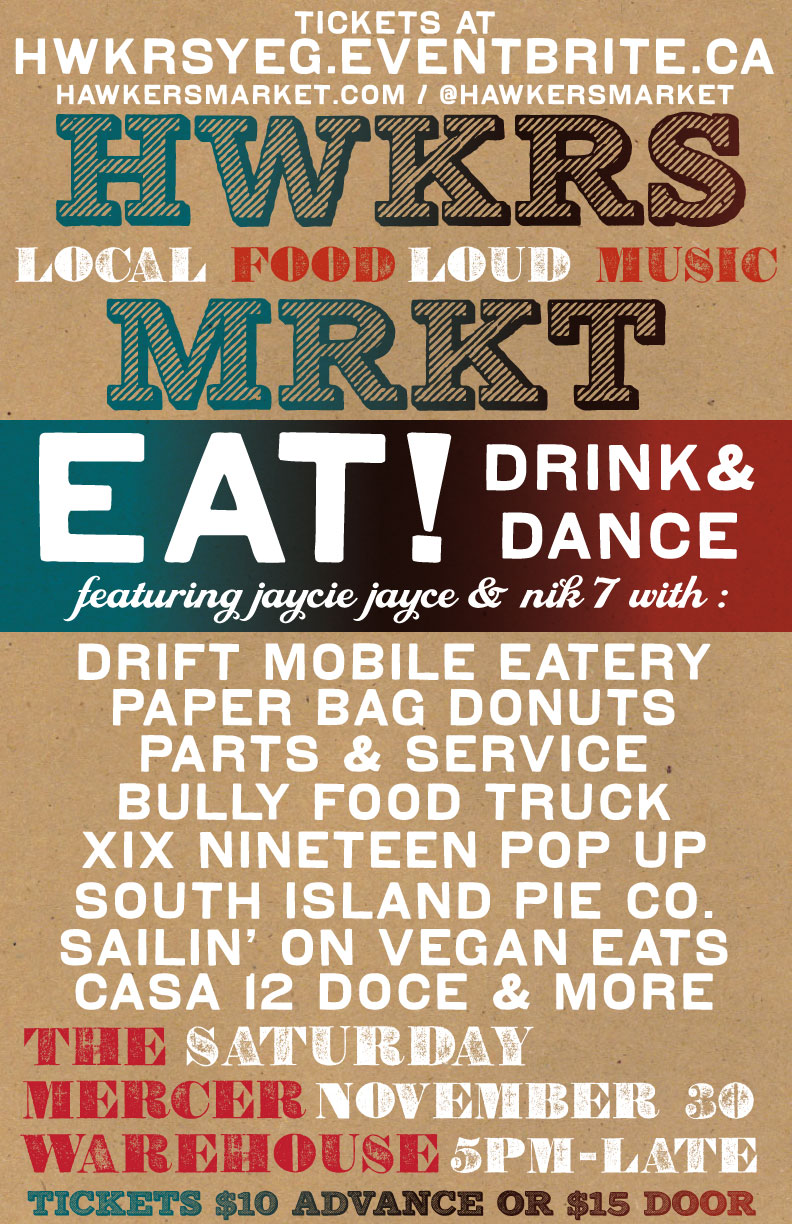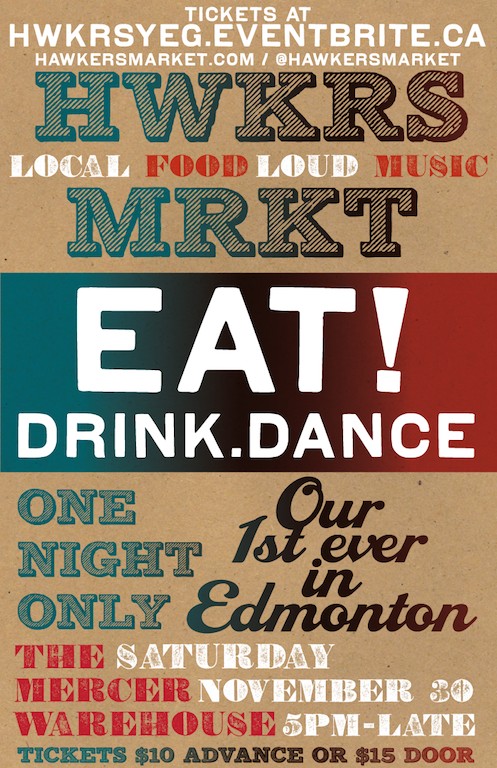 ____