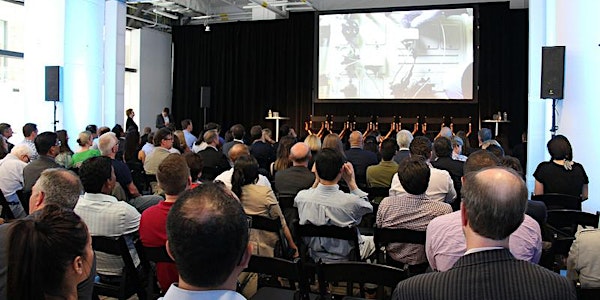 HBS Alumni New Venture Competition for Canada
Date and time
Thu, Mar 10, 2016 6:00 PM - 9:00 PM EST
Location
Mars Discovery District 101 College Street Multi Purpose Room near College & University Toronto, ON M5G 1L7 Canada
Refund Policy
Contact the organizer to request a refund.
Description
Join HBS alumni, entrepreneurs and guests from the start up community at this year's Alumni New Venture Competition, on March 10 at MaRS.

Canada's semi-finalist start ups will share their visions and pitches, to be judged by an incredible panel of investors. TThis year's distinguished judges are Matthew Leibowitz of Plaza Ventures Partner, Matt Golden of Golden Ventures, Karamdeep Nijjar of iNovia Capital and Kathryn Wortsman of MaRS Centre for Impact Investing.
We are proud to announce this year's semi-finalists:
Vention | based out of Montreal, Vention is disrupting mechanical engineering the same way "bootstrapping" disrupted web-site development.
Zensurance | based out of

Toronto

, the Zensurance team is set out to create Canada's first fully digital insurance experience for small businesses, turning the status quo on its head.
Visualping | based out of Vancouver, Visualping is the web-monitoring technology which helps users track website changes with a simple click.
We are also thrilled to announce Allen Lau, co-founder and CEO of Wattpad, as guest speaker.
In addition to the pitching competition and a talk and Q&A with Allen, there will be opportunities for networking with alumni and special guests from the start up community.

Program
Allen Lau, co-founder & CEO of Wattpad, talk and Q&A

Pitches by semi-finalists of Canada

Networking and winner announcement

Hors d'ouvres and drinks will be served
About
HBS Alumni New Venture Competition is an annual global competition that serves as a launch pad for innovative new ventures by HBS alumni. It provides startups with access and exposure to potential investors, mentors, and advisors and the opportunity to win up to $50k in funding. The finalist from this event will represent Canada at the HBS competition on April 26. Learn more

Allen Lau, co-founder & CEO, Wattpad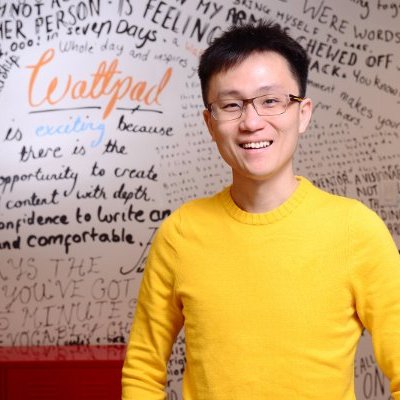 Allen leads Wattpad's efforts to transform the reading and writing experience of millions of people around the world. Prior to Wattpad, Allen was the co-founder of FeedM8, a mobile advertising company that was acquired in 2008. In 2001, he co-founded Tira Wireless where he helped leading brands optimize content for mobile delivery. He also runs Two Small Fish Ventures, leveraging his experience building large scale internet companies to help other Toronto/Waterloo based entrepreneurs build the next big thing. Allen received his Bachelor and Master degrees from the University of Toronto's Electrical Engineering program.

Matt Golden, Managing Partner, Golden Ventures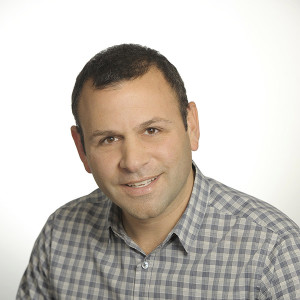 Matt is an experienced entrepreneur and venture capitalist and has focused on mobile start-ups his entire career, both building and guiding disruptive mobile companies. Matt was previously a partner at the BlackBerry Partners Fund and the Director of New Ventures at BrightsparkVentures. Matt has backed a number of successful startups including SocialDeck (Google), Nexage (Millenial Media), Wattpad and Yesware. He has a law / MBA degree from the University of Ottawa, and a BA in Economics from York University. Karamdeep Nijjar of iNovia Capital
Kathryn Wortsman of MaRS Centre for Impact Investing

Matt Leibowitz, Partner, Plaza Ventures Partner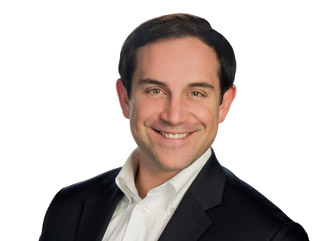 Matt is a seasoned early stage institutional tech investor having originated, managed and completed dozens of equity and debt transactions. He has arranged significant private placement financings in private equity and VC settings. Matt is a frequent public speaker at conferences in the technology and clean-tech VC industries and a regular contributor to business schools, accelerators, incubators, selection committees, etc. Matt earned an LLM from Oxford University, an MSc from the University of New South Wales, and an H.BA from the University of Toronto.
Karamdeep Nijjar, Partner, iNovia Capital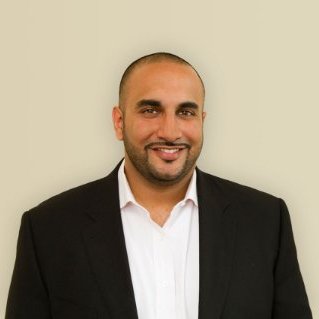 Karamdeep previously served as a subject matter expert at RBC on a variety of cross enterprise software architecture initiatives, concentrating on strategies to maximize flexibility and reuse. Karamdeep also enjoyed project and engineering roles at Platform Solutions Inc. in Sunnyvale, CA and Fidelity Information Services in Toronto. Karamdeep made the transition to venture capital after completing his MBA at the Richard Ivey School of Business.
Kathryn Wortsman, Investment Director, MaRS Centre for Impact Investing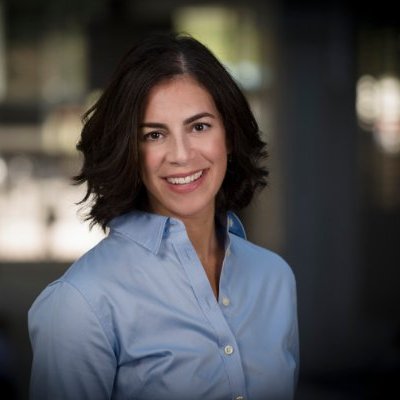 Kathryn started her career Investment Banking at RBC Dominion Securities and then went on to spent most of her 20 year career investing and managing venture capital and private equity in small to medium sized businesses both in New York and Toronto. Most recently, in 2012, Kathryn co-founded Crest Capital Corporation, a search fund in Toronto and purchased two companies in the infrastructure cleaning and repair sector. Kathryn was born and raised in Toronto, Canada and has an undergraduate degree from the University of Western Ontario and an MBA from Columbia University in New York.
Many thanks to our partners at MaRS and Boston Consulting Group. We look forward to seeing everyone at the event!