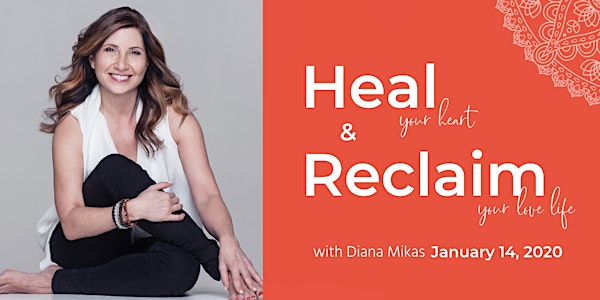 Heal Your Heart, Reclaim Your Love Life
When and where
Location
510 King St E Toronto, ON M5A 0E5 Canada
Description
Still struggling after divorce, separation or break-up?
If you're dealing with the trauma from heartbreak, feelings of loneliness and fear for your future
and are ready to move on and find love again...
Then join Diana Mikas for an evening of healing your heart and reclaiming your love life.
You will discover how to:
Repair your heart and body by breaking through self-sabotaging behaviors, so you can resonate at the frequency of attraction.
Reframe your foundational beliefs around your worthiness and become more grounded and clear about the love you want.
Reclaim your love energy and discover real love bliss.
Learn the key methods to go from trauma, fear, anger and loneliness, to feeling safe, secure, confident and blissfully in love again.
For one night only.
As a gift receive a copy of the Passion Planner.
Discover more at dianamikas.com