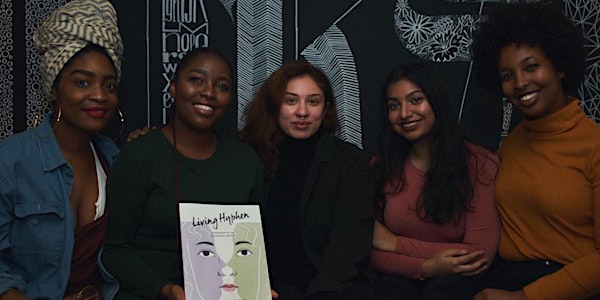 Healing Across Generations Launch Party
Celebrating the launch of Living Hyphen magazine's Issue 2, Volume 2: Healing Across Generations.
When and where
Location
Page One Coffee + Bar 106 Mutual Street #Unit #8 Toronto, ON M5B 2R7 Canada
Refund Policy
Contact the organizer to request a refund.
Eventbrite's fee is nonrefundable.
About this event
Living Hyphen humbly brings you Issue 2.2: Healing Across Generations, a continuation of our intergenerational conversation.
To be displaced – whether voluntarily or forced, violently or subtly, from abroad or right here on this land – that is, to be removed or to remove oneself from one's home invariably comes with loss. The trauma of that loss seeps across time. The violence of that pain bleeds across generations.
This issue is an invitation to confront this pain, to touch the centre of our sorrow, and to begin healing these tender wounds. It is an invitation to create the space to grow and blossom.
Artists and writers from all across what we now know as "Canada" fill the pages of the second part to our Across Generations series. Issue 2.2 of the Living Hyphen magazine brings you a collection of sixty pieces of poetry, prose, photography, and visual art capturing all the ways in which we heal.
Join us in celebrating the launch of our magazine with our incredible contributing artists and writers from across what we now know as Canada.
Small bites and storytelling will be readily available all night while drinks and issues of our magazine will be available for purchase.
Page One Cafe is conveniently located in the heart of the Garden District in downtown Toronto, close to the Dundas subway station, with lots of available paid parking close by. The space is barrier-free and able to accommodate any mobile device.
Our deepest thanks goes out to our sponsors #RisingYouth and TakingITGlobal for supporting this launch event!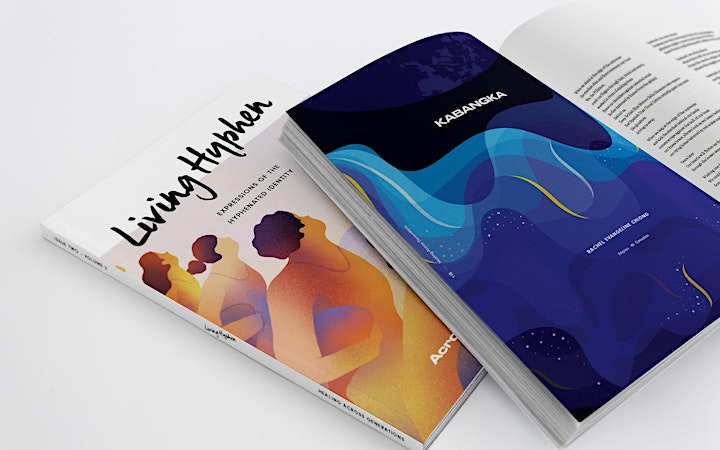 STORYTELLERS FOR THE EVENING:
We'll hear from talented storytellers from across Turtle Island whose stories are included in this issue. Here's who you'll be hearing from:
Jenn Ashton is an award-winning Coast Salish author and visual artist.
Rachel Evangeline Chiong is an author, photographer, and poet.
Ganesh Thava is a Tamil-Canadian writer-director working in theatre and film.
Julie Dam is an Ontario-certified teacher with experience teaching within Ontario and in Ho Chi Minh City, Vietnam.
Emily Kedar is a writer and therapist living in Toronto, Canada.
Sarah Ramdawar is a Canadian writer of Trinidadian descent.
Jen Phuong Tran is a Vietnamese-Canadian artist residing in Toronto, practicing in ceramics, acrylic painting and creative writing.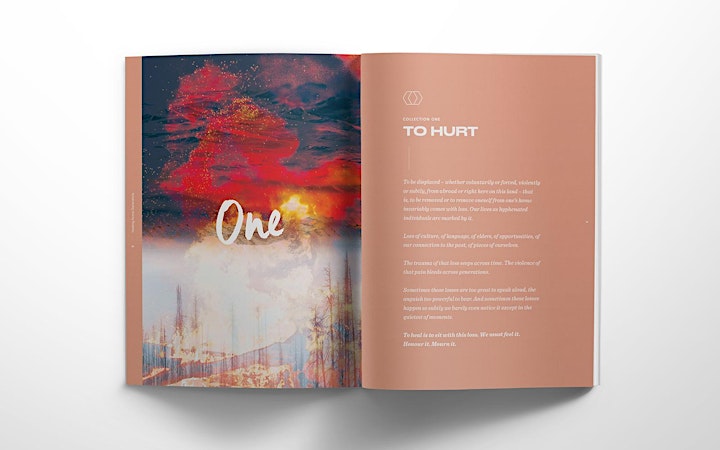 CONTRIBUTORS
Alexandra Phan, Alison Isaac, Amanda Foulds, Andi Vicente, Aquil Virani, Ashley Li, Carol Rose Goldeneagle, Chantele Sitaram, Daniela Cohen, Dee Stoicescu, Des Mckenzie, Emily Kedar, Esmond Lee 李春錦. Ganesh Thava, Ginny Chen, Harshbir Singh Kang, Jenn Ashton, Jen Phuong Tran, Juniper Mae-Gittens, Julie Dam, Khatira Mahdavi, Lily Dupuis, Linh S. Nguyen, Ljudmila Petrović, LKB, Mailyne K. Briggs, May Lui, Melanie Mah, Michelle Nguyen, Michelle Peraza, Monica Joan Ogden, Nada Khatib, Nazia Sarwar, Nimra Bandukwala, Priya Iyer, Rachel Evangeline Chiong, Ronald Leung, Rosalie Villanueva, Rumaisa S Khan, Sarah Ramdawar, Shannon Kernaghan, Shohana Sharmin Sicilia, Snjezana Pruginic, Suzanne Fernando, SY Kim, Trisha Gregorio, Vale, Vanessa Vigneswaramoorthy. Victor Douglas Ngo, Victoria Liao,Yaimel López Zaldívar, Yasmeen Nematt Alla, Yen Linh Thai, Zehra Naqvi, 植爽 / Salena Gao
Healing Across Generations is 114 pages, perfect-bound, and printed in full colour on FSC-approved paper in Toronto, Canada.
Living Hyphen is a community that explores what it means to live in between cultures. Through storytelling, art, and tender conversations, we uncover the experiences of individuals who call Canada home but with roots elsewhere. Our stories are beautiful, heartbreaking, uplifting, contradictory, and constantly unfolding.
Living Hyphen's aim is to reshape the mainstream and to turn up the volume on voices that often go unheard.