Healing Hedgerows for Humans and Bees: Seasonal wild foraging

Saturday, 31 May 2014 from 1:00 PM to 4:00 PM (PDT)
Event Details
Healing Hedgerows for Humans and Bees: Seasonal wild foraging
Join the Artist Madame Beespeaker and Contemporary Herbalist Lori Snyder for a tour of the Agroforestry hedgerows of UBC Farm followed by hands on experience making simple home remedies from hedgerow plants. Madame Beespeaker will talk about the ways hedgerows can provide a solution to supporting the health of honeybees as well as providing habitat for our precious native bees. Lori Snyder will show you how to forage for seasonal wild edibles and make herbal teas, healing foot soaks and salves from hedgerow plants.
Sample herbal teas foraged from plants that grow abundantly around us like gingko biloba, peppermint, fresh strawberry leaf, uva ursi or blackberry leaf
Foot Soaks: treating your feet with external medicine can be an effective way of removing toxins from the body and re-invigorating your health
Salves: Beeswax melted into oils infused with hedgerow herbs can make balms to treat rashes, bruises, and muscular aches and pains
Taste:  Learn to forage for wild greens and experience their exotic flavours along with all the goodness they contain
What to bring & what you'll take home!
Bring along some raw honey and see what we might find to infuse into.  Time permitting, learn to make your own hydrosols. Attendees will take homea mind-map handout and their own infused honey.

The Presenters:

Madame Beespeaker aka Lori Weidenhammer is a an eco-artist with a passion for bees, birds and the plants that support them. 
Lori Snyder has been working with herbal medicines and wild foods for several years and she just completed her training as a professional chef.
Date: May 31st 2014

Location:  UBC Farm Centre
3461 Ross Drive

Vancouver BC
Building Biodiversity on the Urban Edge: Enhancing Habitat at UBC Farm project
This workshop is organized with the support of Environment Canada and Shifting Growth, which in partnership with the UBC Farm, are seeking to increase the mosaic of native habitat among UBC Farm's cultivated fields to help integrate food production and community space with environmental stewardship and to provide an example of land management that addresses multiple ecological values, through the Building Biodiversity on the Urban Edge: Enhancing Habitat at UBC Farm project.

Refunds & Exchange policy

Please be advised that refunds for workshops are subject to a $5 fee. Refund or exchange requests less than 48 hours prior to the event cannot be accomodated.

Student Ticket Pricing
We offer several student priced tickets. A valid student card must be presented at the workshop.
Organizer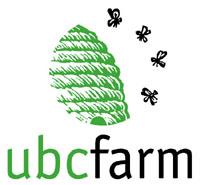 The UBC Farm encompasses 24 hectares of integrated farm and forest lands on UBC's South Campus. The farm is managed by the Centre for Sustainable Food Systems, which offers a wide range of interdisciplinary learning, research, and community programs on the site. Together, these programs explore and exemplify new paradigms for sustainable communities.
Through the Growing Season Workshop Series, we aim to connect sustainability and life-skills experts with our local community through accessible and affordable workshops.   Come join us for a workshop, gain new skills and knowledge, and help support the UBC Farm!