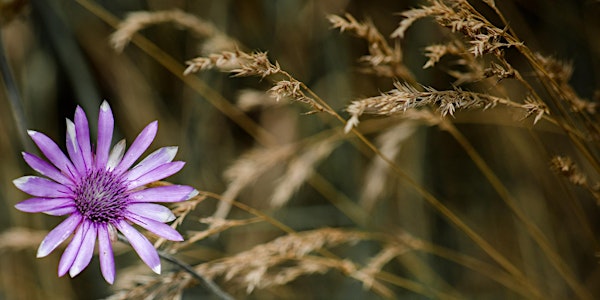 Healing Lodge Summit
When and where
Location
Curve Lake Community Centre 20 Whetung Street East Curve Lake, ON K0L 1R0 Canada
Description
What If We Created a Healing Lodge as an Alternative to Incarceration?

Join us for the day on Tuesday, June 13th to be part of making it happen

A Healing Lodge is not an institution, it is a healing space. You cannot get from a doctor, lawyer, or therapist what you get from a mother and your community. In a Healing Lodge it is not about criminality. Instead it is about restoration, community, and family support. It takes a whole-life view.

With a Healing Lodge we can create the possibility of the community embracing the healing process. We can work with families too. We could also create a better way for people to maintain contact with their parole boards.

When people recover, they take their healing out. They can say to another, "I went through exactly the same thing." People find each other and their way back to culture this way.

30 per cent of the people in prison are of aboriginal descent. The justice system does not heal people. It is not restorative. It segregates people and we know this makes things worse. The current system says to people, 'you are bad and we must punish you.' It feeds a cycle that causes further damage to mental health. The way people are treated is horrible. They should be treated very differently. What right do we have to judge people after all?

There is also an over representation of First Nations people in the shelter system. Shelter system workers do not have the knowledge or the resources to offer healing either.

Some have been trying to bring a Healing Lodge to this area for a long, long time. The closest Healing Lodge is four hours away, on Manitoulin Island and it takes forever to get in.

The prison system is more expensive than Healing Lodges and it doesn't work.

You are invited to join us, a small group of Indigenous and non-indigenous community members, and people who work in the justice and human services system to work together to bring a First Nations led Healing Lodge to this area.


If you would like to:

Move away from a punitive approach to justice to a restorative one
Make a cultural connection possible for people in the shelter system
Discover the difference between a traditional healer and a therapist
Participate in a process that restores pride
Explore bringing western and traditional medicine together
Break the stigma that goes with mental health and incarceration
Support a safe pathway for people to reconnect with their culture
Be part of planning, preparing, building, and sustaining a Healing Lodge in this area

This Summit to connect, learn, and make plans together is for you.

There is much to do. We need to find a place. Maybe we could start small and grow, do what we can in a year but get action on the ground while we are at it to build momentum and support for building the Healing Lodge.


You are invited to join a gathering on:
Tuesday, June 13, from 8:30 a.m. to 4:00
 p.m. at the

Curve Lake Community Centre

(20 Whetung Street East, Curve Lake, Ontario)

Doors will open at 8:30 and we will begin our day at 9:00. Lunch will be provided. Time, travel, and accommodation expenses WILL NOT be reimbursed.

It is important that you register for this event to reserve your lunch and seat. 


This is a free event paid for by the Haliburton, Kawartha, Pine Ridge, Human Services and Justice Coordinating Committee. The committee has as its mandate to host community conversations about issues related to human services and justice in this area and to make access to its network available in support of the decisions people make together during those conversations. The HKPR HSJCC has retained staffing from Peterborough Dialogues to shape and coordinate this gathering. The hosting team includes indigenous and non-indigenous people.