Sales Have Ended
Ticket sales have ended
Please contact us- we will be adding more retreats in the coming months Stephenie@stepheniefarrell.com, 416-523-7973
Sales Have Ended
Ticket sales have ended
Please contact us- we will be adding more retreats in the coming months Stephenie@stepheniefarrell.com, 416-523-7973
Yoga, meditation, energy healing & Angel Therapy will optimize your body, mind and spirit.
About this event
Join our Healing Body, Mind, and Spirit Retreat - virtual or in-person
October 22-24th 2021
** Vaccine passport or medical exemption, social distancing, and wearing a face-covering are required to attend in person.
*Maximum 3 people in person. Accommodations and food are only available for 2-3 people. To Register in person for retreat, accommodations and meals contact Sandra WhatsApp: 647-453-2643.
It is essential now more than ever to learn the tools needed to help you rebuild or optimize your BODY, MIND, and SPIRIT. Emotional, physical and spiritual healing tools will rejuvenate you throughout the retreat, leaving you with practices you can continue independently to keep you feeling your best.
Meditation is one of many tools you'll learn to release stress, deal with difficult emotions, and increase clarity and focus. In addition, it will improve sleep, enhance your productivity, strengthen the immune system, and relieve muscle tension.
Spiritual and emotional healing techniques will reconnect you to you at the deepest level. Feeling safe, secure, and grounded, you'll sleep soundly preparing for the next days' events. The tools and techniques you learn during the retreat will provide you with a safe refuge, no matter what is happening in your life.
***Please bring a picture or statue of a divine representation that you are connecting with. Or maybe bring your grandmother's picture as your Angel. Or a leafs or rock. As we are collaborating with higher realms, it can be helpful to have a physical symbol of the divine world or of nature.
***You will need a white piece of clothing or outfit for the evening circle.
Yoga, meditation, energy healing, EFT/Tapping & Angel Therapy will optimize your body, mind and spirit.
VIRTUAL WEEKEND PROGRAM:
FRIDAY
Welcome & introduction 7:45 pm
Evening practice 8 pm ending at 9:30 pm
SATURDAY
8 am morning practice
9 am- 10 am ( questions/ breakfast)
10 am - practice
12 pm lunch break
2 pm-4 pm workshop
4 pm practice
5 pm dinner break
8 pm evening circle ending at 9:30 pm
SUNDAY
8 am morning practice
9am (questions/ breakfast)
10 closing circle
End of the healing retreat
$100 for the Virtual Retreat.
Everything during the retreat is completely optional. This is your time. Allow this time to be the kindest gift you could ever give yourself and honour your personal needs.
October 22-23-24th 2021, Thornhill, Ontario Canada
***To purchase your virtual ticket you can call Stephenie @ 416-523-7973 or register right here on Eventbrite.
Love, Light & Peace,
Sandra and Stephenie
Speaker, writer, meditation and yoga instructor, therapist, group facilitator since 1995. From Esalen Institut in California to Mexico and Hawaï up to India etc. She is suggesting we jump to our full potential. You might need to take challenges as divine gifts, or maybe you're looking to practice specific exercises to uplift, renew and rejuvenate. Whatever your goals, let's share health, peace, fun and unity for the best of everyone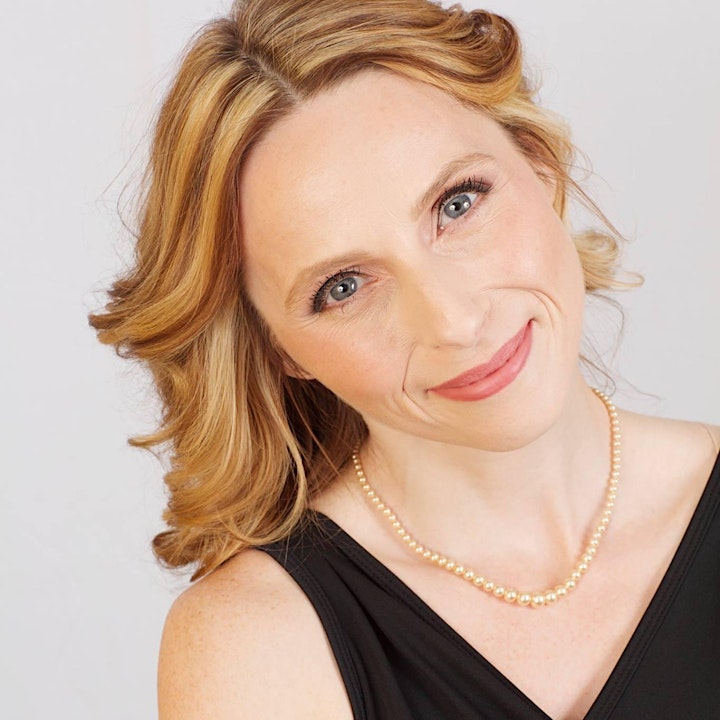 Stephenie is a trauma-informed Intuitive Eating Counsellor, coach, published author, blogger, and speaker.
As an energy therapist, she incorporates extensive brain, mind, and body-based techniques to help people transform their lives and awaken to their purpose.
She's ready to share the tools you need to connect with yourself and experience your soul under new refreshing light.
Organizer of Healing Retreat: Yoga, Meditation, Energy Healing & Angel Therapy