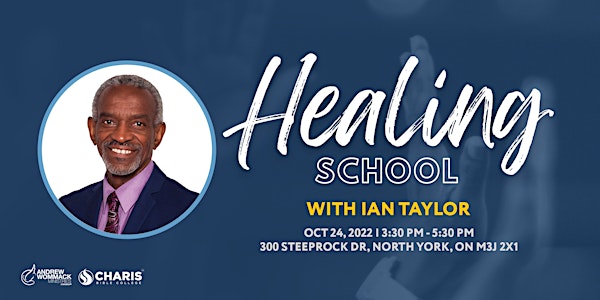 Healing School Toronto with Ian Taylor
Each person must pre-register with their own email address to attend onsite for Healing School Toronto at 300 Steeprock Drive.​​
When and where
Location
Andrew Wommack Ministries Canada 300 Steeprock Drive Toronto, ON M3J 2X1 Canada
About this event
Pastor Ian Taylor leads at the Lord's Ministry House Church in Hamilton and has been teaching within the body of Christ since 1997. He is the sole author of a book entitled "The Believer's Handbook" - a powerful prayer tool and devotional for any believer. He also had a series called "Come Up Higher in Christ" that aired on the Miracle Channel in Alberta and currently films segments for Kingdom Insight Television Network (KITV) on a variety of topics such as the application of Christ's Sacrifice, the righteousness of God and divine healing. Pastor Ian is a skilled communicator who is passionate about the Truth of God's Word and the centrality of Christ in our lives as believers.
Alongside his commitment to discipleship within the church, he considers himself to be a family man. Pastor Ian would say that his wife Daad is "his indispensable partner in life, ministry, and all [he does]". Of all his accomplishments, building a family and watching his children excel and grandchildren grow has brought the greatest joy and sense of pride.
His goal is to honor God in every arena of life, in all he says and does.
Through the life-giving Word of God, you will receive freedom and see healing manifested in your lives! We are excited to hear the many testimonies of how this event has touched and transformed you!
Please remember to bring your own water as no water will be provided
Doors open at 3:00 pm