Healing Through the Creative Arts- South Asian Youth Mental Health
Description
This three part workshop series aims to connect mental health amongst South Asian youth pursuing post secondary education to community development and creative expression. The arts have been effective tools in coping with mental health issues, focusing on depression, but extending to topics such as anxiety or psychosis. This series hopes to connect individuals with coping mechanisms, and helps them explore themes around mental health within the South Asian community through creative expression- whether it be dropping some hip hop verses, creating pottery, engaging in physical theatre or through the art of mandalas.
---
Workshop dates:
February 22nd, 2018- Hip Hop and Mental Health with Noyz
March 8th, 2018- Theatre and Dance and Mental Health with Jessie Brar (The Mental Health Spotlight)
March 29th, 2018- Art and Mental Health with Sumeet Gill
Location: Punjabi Community Health Services, 50 Sunny Meadows Blvd. Brampton
Time: 6pm-8pm
Light refreshments will be provided.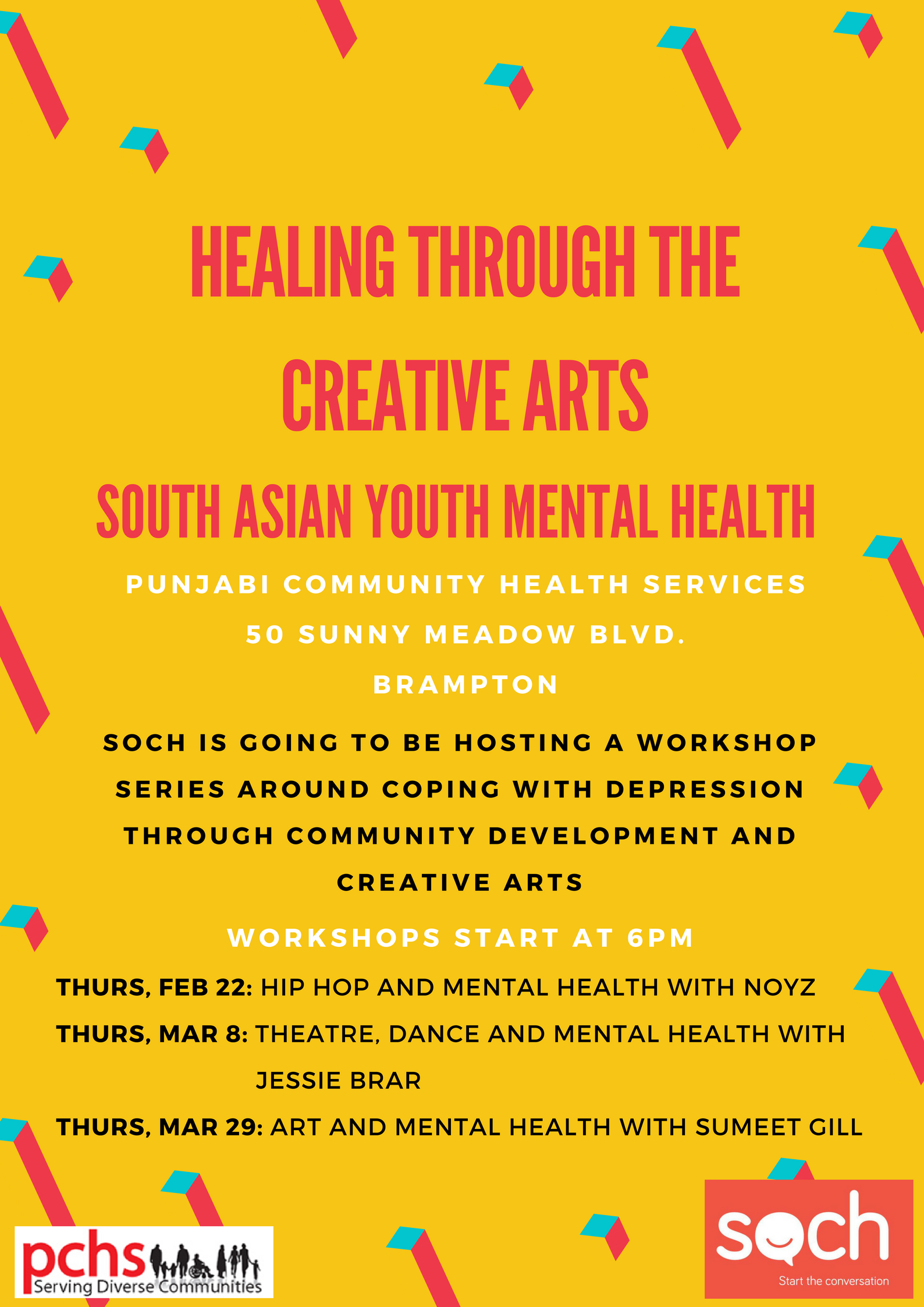 ---
Organizer Information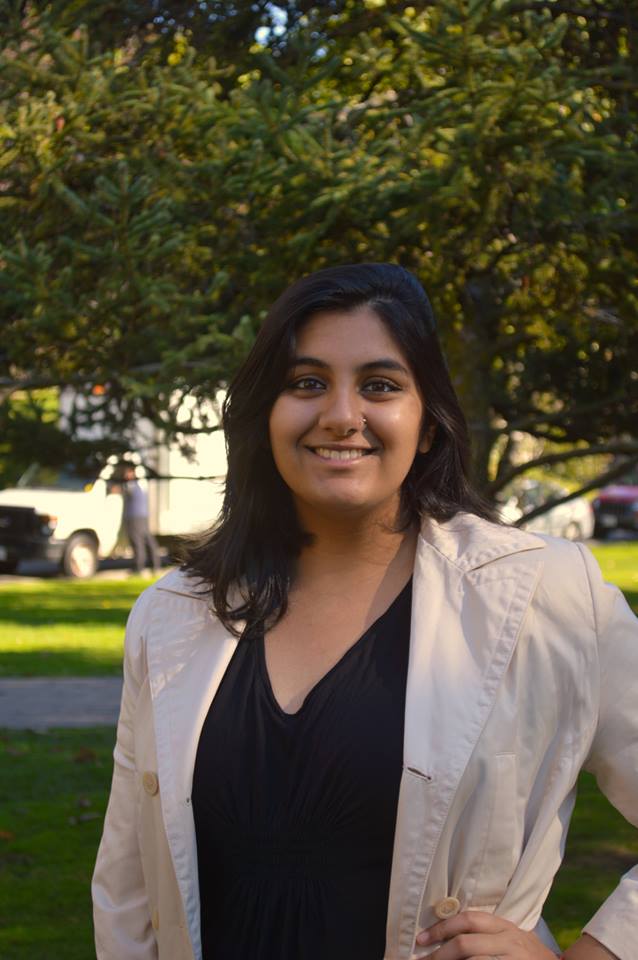 Pratishtha Kohli is pursuing her Masters in Adult Education and Community Development at OISE, UofT. She is interested in developing more culturally diverse and accessible mental health strategies for South Asian youth, particularly focusing upon international students. She is also deeply interested in the creative arts, and is the Director and Founder of a not for profit that aims to promote independent musicians of South Asian heritage- The Tawoos Initiative. Her love for the performing arts, and investment in bettering mental health awareness is brought together in this workshop series, where she hopes to connect the benefits of engaging with the arts for those hoping to better their mental health self care.