Description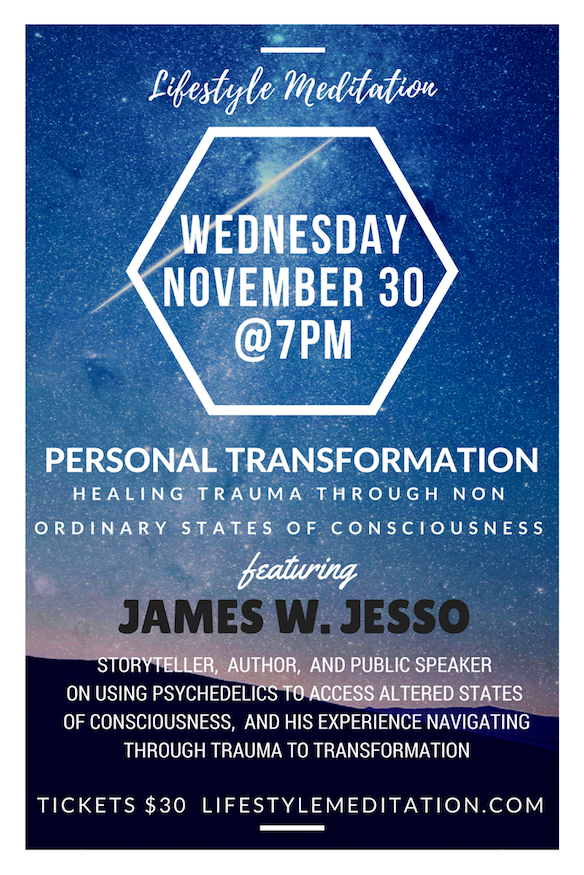 Stemming from the Greek roots psyche: soul/spirit/mind and delos: to make visible/manifest, psychedelics can best be described as a tool for manifesting the soul - for providing access to our deepest realms of awareness. The ability of certain plant medicines to communicate with hidden parts of the soul has been known and practiced for centuries by many cultures around the world. Often notorious for not giving you what you want, but exactly what you need, psychedelics can suspend one's ordinary reflective awareness to the point where one is no longer aware of themselves as an experiencing entity, and instead experiences unity with the environment, other people, and the entire universe. The use of psychedelics can dissolve habits, and hold motivations up to inspection by a wider, less egocentric, more grounded point of view within the individual.
Current resurgence in clinical research and psychedelic-assisted psychotherapy emphasizes the role of the psychotherapist in providing guidance and integration of experiences of non ordinary states of consciousness, which can be disorienting and even the cause of trauma if the psychedelic tools are improperly used or abused.
Join us for an intimate evening, with introductory remarks and opening meditation led by Lifestyle Meditation co-founder and lead educator, Mandy Trapp. As a preview to her Transformational Cellular Healing Workshop on December 4, Christine Fraser will guide us through this powerful energetic process of clearing, purifying, and regenerating cellular memory. Activating a deep awakening through meditation, movement, and music, the process of cellular transmutation reminds us of our true nature and intiutive knowing — that we are nature itself. Culminating with author James W. Jesso sharing his experiences moving through trauma using psychedelics towards healing and psycho-spiritual maturation, you won't want to miss this special event.
James W. Jesso is a Canadian author and public educator who is dedicated to helping distill an accessible language for understanding what it means to cultivate and live a life of psycho-spiritual maturity. In doing so, he looks to engender regenerative, coherent, and public discourse on psychedelics, sexuality, meditative practice, and conscious relationships — the means by which he believes psycho-spiritual maturity can be most powerfully developed.

He has authored numerous articles, essays, and videos, as well as done radio, podcast, and print interviews, in addition to touring across the world giving lectures and facilitating public discussions on a variety of subjects. James has given over 60 public presentations since the start of 2013. He is also the host of the crowd-funded podcast ATTMind (Adventures Through The Mind) Radio (on iTunes), where he interviews people on the cutting edge of new psychedelic culture. He has independently published three books, Decomposing The Shadow (2013), Soundscapes & Psychedelics (2014), and The True Light Of Darkness (2015). To find out more about James, visit jameswjesso.com



To find out more about current clinical psychedelic research, visit maps.org/research. Founded in 1986 by Rick Doblin, the Multidisciplinary Association for Psychedelic Studies (MAPS) is a 501(c)(3) non-profit research and educational organization that develops medical, legal, and cultural contexts for people to benefit from the careful uses of psychedelics and marijuana.