About this Event
During exceptional times we begin to understand that essence of what's really important to our lives. Our overwhelming awareness is that "connection" is most important to everyone. Connection provides a sense of meaning, purpose, and support for our overall feelings of security and wellness.
There is no more profound connection that can be made than between humans and horses. These magical beings hold the keys to following your heart, knowing that innate sense of contact, made with love and gentleness, through the heart of a horse. I grew up with horses, on a ranch in Texas. My best friends were 4-legged animals. They taught me humility, courage, patience, focus and most of all unconditional love.
We are offering a limited number of people the opportunity to make such a connection. Due to COVID-19 we are required to have safe distances between human participants, and ensure that the experience is meaningful and packed with AHA's! We can only except 6 participants at this workshop. Each participant will have a connection with their own horse, and be able to experience, fully, the process of inner states of intuition, awareness and the loving connection with these healing beings.
May you lean in to the opportunity to have an intimate and sacred experience with our herd!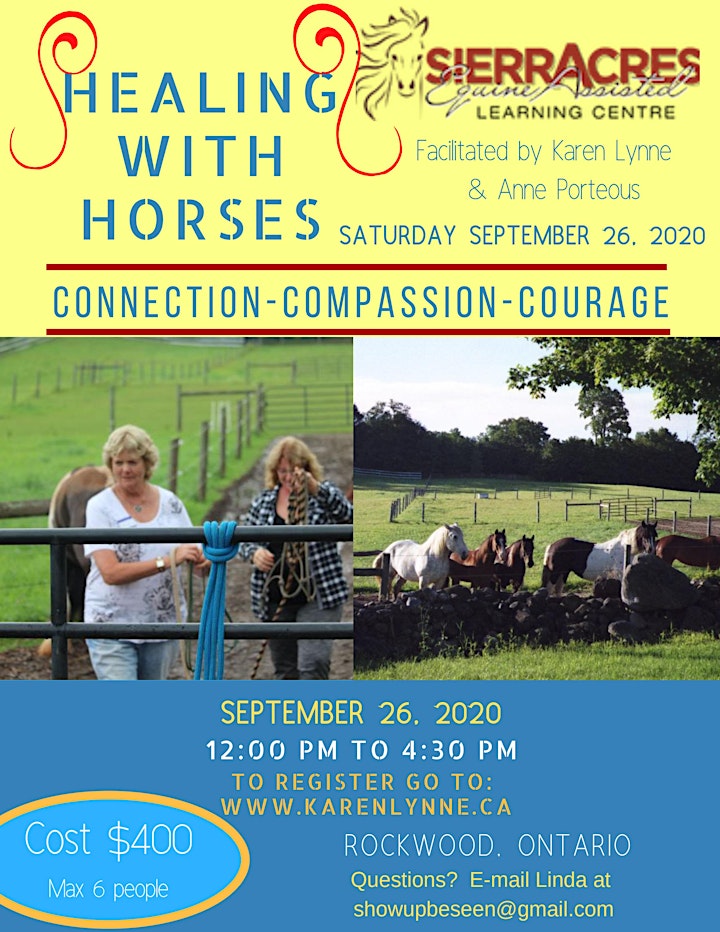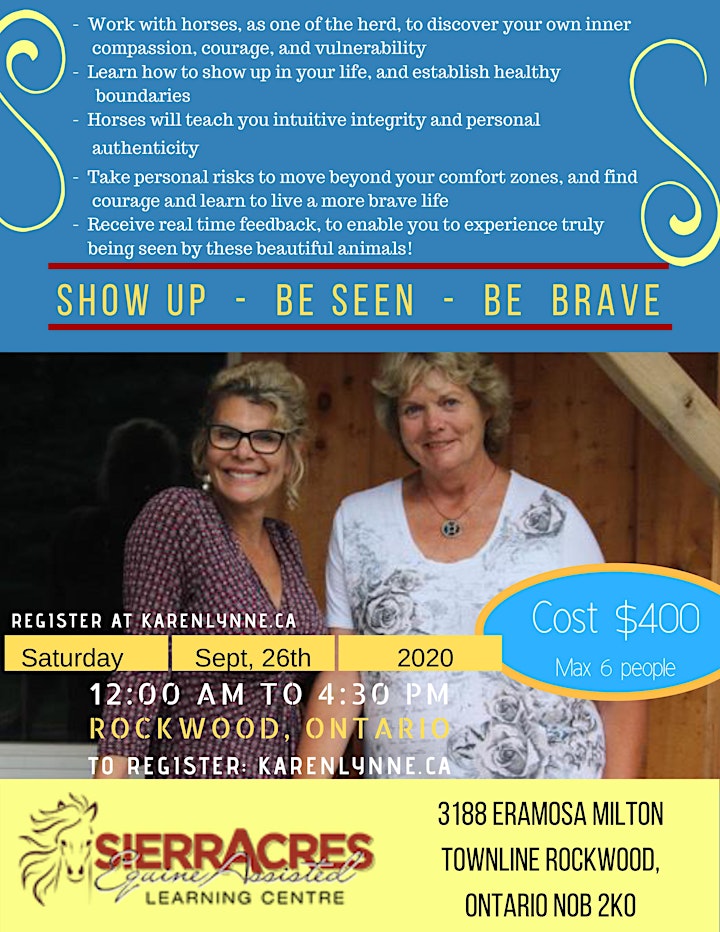 Thanks for registering with us for this amazing afternoon with these incredible Healing Horses... Once registered I will direct you to Anne, she is the owner and due to COVID there are some questions that she will need to go over with you as per the protocol she needs us to follow... Once you are registered I will direct you to Anne, with her email and website as we set this up for your safety and health...
Thank you for your understanding
Karen, Anne, and Linda...