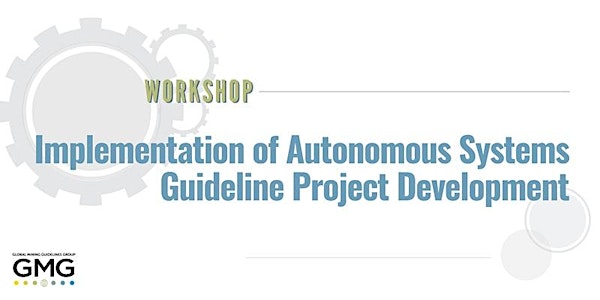 Health and Safety, Regulations, and Workforce, Community and Social Impact
We will review, revise, and add content to Change Management and Business Case – Implementation of Autonomous Systems Guideline V2.
About this event
Please note there are two dates and times for this workshop see below:
April 7 @ 8-10:30 am EDT | 1-3:30 pm CET | 8-10:30 pm AWST
April 8 @ 7-9:30 pm EDT | 4-6:30 pm PDT | 7-9:30 am AWST+1
About the project:
The first version of the Guideline for the Implementation of Autonomous Systems in Mining is being used within the industry as a playbook, a way to understand customer needs, and as an educational, communications, and operational tool. Version 2 will offer updated guidance and considerations on justifying, planning, developing, testing, implementing, and executing autonomous systems.
About the workshop:
Workshop participants will review and revise three sections: Health and Safety, Regulations, and Workforce, Community and Social Impact, which focus on meeting new health and safety requirements particularly as they relate to autonomous system implementation, considerations around regulatory engagement, and addressing the impact of implementing autonomous systems on people and the community