Health and Wellness Lab: Exercise Oncology Education Week
About this event
Join us for the Health and Wellness Lab's Exercise Oncology Education Week, April 26th to May 1st, 2021.
Attend our FREE sessions to learn about the role of movement to enhance wellness in those living with cancer, hear about resources available, and learn new skills in the field of exercise oncology.
Sessions are available for varied audiences, including for individuals living with cancer or their support persons, for trainees, for health care providers, or for qualified exercise professionals working with individuals affected by cancer.
Visit the Health and Wellness Lab for a full schedule and description of presentations.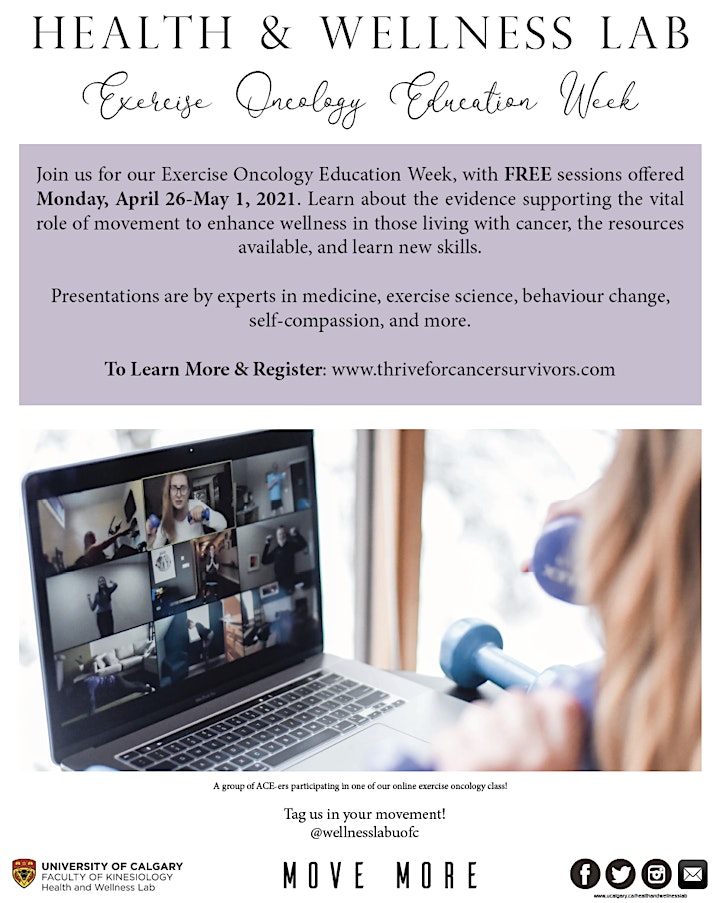 Organizer of Health and Wellness Lab: Exercise Oncology Education Week