About this Event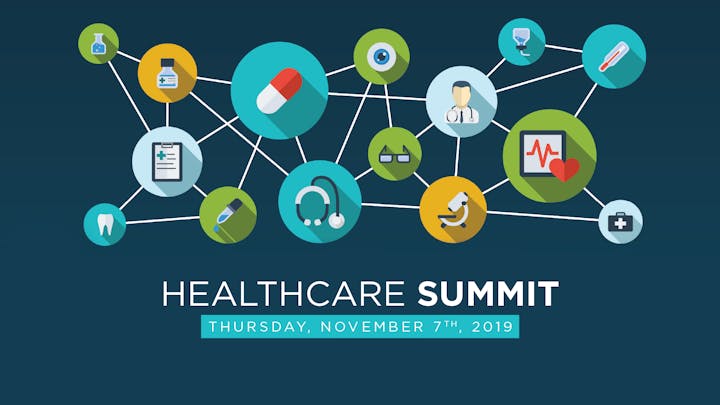 Health Care Summit
What to EXPECT
• Networking with professionals from the health care fields, care settings and private sector.
• Keynote speakers and panel session.
• Building partnerships with other specialties and sectors.
• Sharing your experience and help shape an agenda of change in health care.
• Discover the latest health care trends within your community.
• Unify to better serve. A new innovative living concept will be unveiled at the Health Care Summit. This new model creates a multidisciplinary approach where education, care and services come together under one canopy. This new model is a pivotal point in the evolution of health care for our community.
Participants walking away from this one-day conference will reflect and hopefully open a dialogue with their peers about the various possibilities and opportunities in providing services to our target populations.
We look forward to seeing you!
SOMMET DES SOINS DE SANTÉ
THÈMES
L'AVENIR DES SOINS DE SANTÉ EN ONTARIO (PANEL)
LABORATOIRE VIVANT INNOVANT ET PRÉCURSEUR POUR PERSONNES AÎNÉES PRÉSENTÉ PAR COLLÈGE BORÉAL ET AUTUMNWOOD MATURE LIFESTYLES
TRAVAILLER AVEC LES PLUS ÂGÉS DANS NOTRE COMMUNAUTÉ
CONSEILS DE SÉCURITÉ POUR L'HIVERCONFÉRENCIERS / PANÉLISTES / RÉSEAUTAGE / DÎNER / ATTESTATION D'APPRENTISSAGE / STATIONNEMENT GRATUIT
Améliorer la santé et le bien-être de notre population à travers l'éducation, l'innovation et le mieux-vivre.
Présenté par : La revue 50+ et Collège Boréal