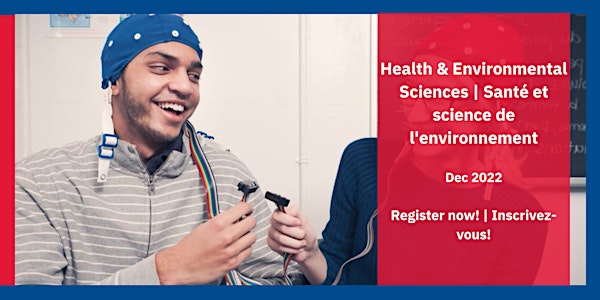 Health & Environmental Sciences | Santé et science de l'environnement
Programs that put you on the right path | Des programmes qui vous mettent sur la bonne voie
About this event
Bonjour, hello!
Are you fascinated by the human condition? Love to explore and better understand our environment? Do you seek to improve the lives of other humans and all species on earth? You might be well-suited for a career in health sciences as an addiction or bereavement counsellor, industrial psychologist, occupational therapist, psychologist, social worker psychometrist, behavioral strategist or speech pathologist. Environmental science studies can lead you to a career as a biologist, doctor or veterinarian, biology technician, research scientist, biology professor, conservation biologist, zookeeper. Our programs will get you there.
Looking for an individual appointment to speak with a student in the program that interests you? Click here to easily book through the Glendon Virtual Network.
---
Bonjour !
La condition humaine vous fascine-t-elle? Aimez-vous explorer et souhaitez-vous mieux comprendre notre environnement? Souhaitez-vous améliorer la vie des autres humains et de toutes les espèces de la planète? Une carrière en sciences de la santé pourrait vous mener vers le domaine du counseling en matière de toxicomanie ou de deuil, de la psychologie industrielle, de l'ergothérapie, de la psychologie, du travail social, de la psychométrie, de la stratégie comportementale ou de l'orthophonie. Les études en sciences de l'environnement peuvent vous mener à une carrière en biologie, médecine ou science vétérinaire, biologie, recherche scientifique, enseignement de la biologie, biologie de la conservation ou zoologie. Nos programmes vous mèneront à votre destination.
Vous désirez un rendez-vous individuel avec un de nos étudiants dans le programme qui vous intéresse? Cliquez ici pour choisir une date via le Réseau Virtuel de Glendon.