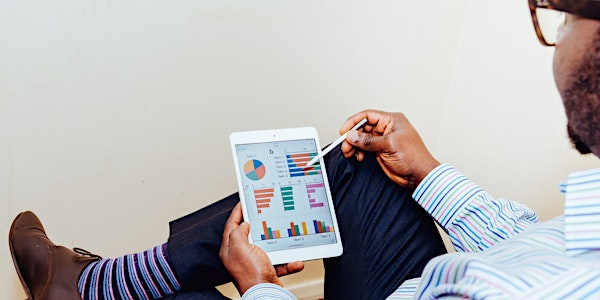 Health Innovation through Capital and Private Equity Markets
Health innovation is essential for better healthcare, but are capital and private equity markets driving forward sustainable innovation?
About this event
UCL GBSH Reimagining Health and Business for a Healthier Society 2021/22 lecture series
Across the world, there is a new appreciation that health innovation is essential for driving forward better quality and access to healthcare. Yet, there is a huge funding gap especially for low and middle-income countries (LMICs). With the demand for innovation, we are seeing an increase in the use of capital and private equity markets for funding health innovation.
Health systems as well as start-ups in HealthTech and hospitals are collaborating with private equity firms to finance health innovation. In this webinar, we ask a panel of financial experts and innovators to address the question of whether capital and private equity markets are actually driving forward better and sustainable health innovation.
Event Information
Join the UCL Global Business School for Health for our webinar on the subject of Health Innovation through Capital and Private Equity Markets. This event is the fourth in our series of 'Reimagining Health and Business for a Healthier Society' webinars that will run across the 2021/2022 academic year. All our webinars in this series are free and we welcome all those interested in the subject to join.
Join us virtually at 1:00 p.m. on Wednesday 23 February 2021.
Speakers
We have an outstanding panel of speakers:
Christopher Laing, NUS -Duke University and SingHealth, Associate Professor and Vice Dean, Medical School, Innovation & Entrepreneurship, Singapore
Ezra Mehlman, General Partner at Health Enterprise Partners L.P and Columbia Business School
Ann Pettifor, economic consultant and author
Registration
To secure your place, please complete the short Eventbrite registration form.
If you have a UCL email address, please use this when registering (i.e. do not use gmail, hotmail etc) to aid authentication of identity.
Registration is essential in order to receive the joining instructions for the event. These will be sent out to those who have registered ahead of the event.
Privacy
We are collecting your name, email address and job information in order to administer your event attendance. Your data will be used by the events team solely for the purpose of managing the Health Innovation through Capital and Private Equity Markets event.
Please note that Eventbrite is a third-party service that is not owned or managed by UCL. You should refer to Eventbrite's terms and conditions of privacy policy as we do not accept any responsibility or liability for their policies.
Eventbrite operates in the USA and subscribes to the EU-US Privacy Shield, which commits subscribers to adhering to European standards of data protection. For further details, please see: Eventbrite terms and conditions
Contact
If you have any questions about the event, please contact the UCL GBSH (contactgbsh@ucl.ac.uk).