Description
The Health Leadership Academy invites you to participate in our first HLA alumni workshop. Our alumni include graduates of the Emerging Health Leaders program (EHL), the Innovation By Design course (IBD) as well as students who participated in any of our community programming such as the 2017 McMaster Interdisciplinary Health Idea Competition (MIHIC).
This workshop is intended to give our alumni a good sense of how to professionally present themselves on social media platforms in a way that is engaging to others. While this session will offer explore to multiple platforms, there will be a focused segment on developing your LinkedIn brand.
Our workshop presenters are Suzanne Zandbergen and Paul Copcutt.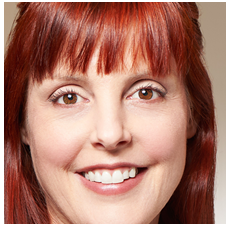 Suzanne Zandbergen is the founder of The Generator, a prominent local social media marketing agency. With over 15 years of marketing, writing, sales and advertising experience, Suzanne knows how to create campaigns and social media posts that will generate an engaged audience for businesses and organizations. Suzanne created the first photo-sharing social media channel at the Hamilton Spectator way back in 2007, where she managed a large sales team. Since then, she has focused on building the brands of businesses in Hamilton by connecting directly with potential customers on social media. Suzanne is a ferocious proponent of small business and local causes and spends an inordinate amount of time visiting local shops and restaurants and promoting the heck out of all things Hamilton.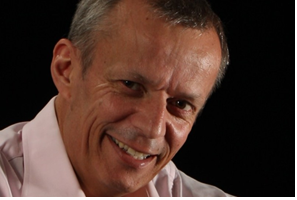 One of the first personal brand experts in North America over a decade ago, Paul Copcutt is a regular workshop facilitator and speaker inside Fortune 500 organizations including Hershey, General Mills, Enbridge, TD, McKesson, Cap Gemini and Scotiabank and an invited speaker at Professional Associations and Major Conferences.
Paul's own specialty is to leverage his personal experiences and unique communication skills to inspire North American professionals and executives who are technically very good at what they do, but struggle with communicating that effectively to the people that matter to take practical action to build their personal brands offline and online.
What sets him apart is he uses real client stories and practical, easy to implement actions in a program that New York Times bestselling author Keith Ferrazzi acknowledged, saying "If you want more advice on personal branding, since I dismissed it and said read my book, go talk to Paul".
A regular media resource, Paul's perspectives and client personal brand actions have been featured in Forbes, Elle, Money, Reuters and The Wall Street Journal as well as online and all major Canadian newspapers.
His own corporate career started in banking and ended in biotech, two subjects he failed at school. He still listens to early 80's punk music before he speaks.
Agenda
5:00 PM Registration & Networking * Dinner will be provided
5:20 PM Developing your leadership profile: An example using LinkedIn
The Dos & Don'ts of the Social Landscape with Suzanne

A Deeper Dive into LinkedIn with Paul * Please bring your laptops as this session will be interactive
6:50 PM Break
7:00 PM HLA Design Session
Continuously exploring leadership capabilities: What role should HLA play?

Next steps
8:00 PM Wrap-up
Reminder: Bring your computers