Event Information
Location
McMaster University, Main Campus
Farncombe Atrium, Health Science Centre, 3rd Floor, Blue Section
1280 Main St W, Hamilton
Hamilton, ON L8S 4L8
Description
You're invited to the Health Leadership Academy's
Research @ HLA, Collaboratorium Talk


Research @ HLA: Health Leadership Across the Health System
The Michael G. DeGroote Health Leadership Academy is proud to host a panel discussion showcasing four research projects that are studying healthcare issues from a business and health innovation perspective that underscores the interdisciplinary tradition of McMaster University. Panelists will speak to the importance of health leadership in the context of their work and that of innovation, digital transformation, entrepreneurship, education, and change management. This is your opportunity to meet the researches, engage in the discourse of health leadership and health innovation, and be part of the McMaster community advancing health leadership.


Agenda
12:00 – 12:20 PM: Registration & Networking

12:20 – 12:45 PM: Panel Discussion
12:45 – 1:00 PM: Question & Answer Period
1:00 – 1:30 PM: Networking
This discussion will be moderated by Dr. Rick Hackett.
---
Learn more about Drs. Matthew Woolhouse, Gillian Mulvale, Meredith Vanstone, Thomas Doyle and Rick Hackett
Dancing with Parkinson's Disease
MATTHEW WOOLHOUSE, PhD
Matthew Woolhouse holds Masters and Ph.D degrees from the University of Cambridge, UK. He is currently Associate Professor of Music Cognition at McMaster University, where he teaches courses in music theory, analysis and keyboard harmony. In 2013 he founded the Digital Music Lab at McMaster in association with the UK-based online music service Nokia Music. His lab's research explores music downloading, music cognition, music and dance for the rehabilitation of people with Parkinson's, and the prosocial effects of dance using eye tracking. His work is published in leading journals, including Frontiers in Human Neuroscience, Frontiers in Psychology, Psychology of Music, Music Theory Spectrum, and the Journal of New Music Research. His research has attracted significant funding, including three major Canadian Tri-Council grants awarded in 2012 and 2015. In Spring 2017 he was the recipient of the Early Researcher Award from the Provincial Government of Ontario, Ministry of Research, Innovation and Science. Prior to his arrival at McMaster, Matthew was a Research Fellow at Wolfson College, University of Cambridge, UK.
Consolidating Peer Support Best Practices in Canada and Norway
GILLIAN MULVALE, PhD
Gillian is an Assistant Professor, Health Policy and Analysis in the DeGroote School of Business at McMaster University. The goal of her research is to promote person and family-centred care by developing health policy and management frameworks to improve care coordination across health professions, sectors, and stages of the lifespan, with applications in mental health and primary health care.
Gillian's research frequently adopts participatory approaches to involve policy-advisors, health system managers, patients and family members to facilitate knowledge exchange, build common ground and support implementation. Gillian's recent research contributions include developing a child and youth mental health and addictions framework for Yukon and a smartphone app to aid in co-designing improved experiences of youth mental health service coordination and transitions to adult care in the Hamilton and Halton regions. She is currently the Canadian lead on a study of integration of peer support into clinical mental health settings in Canada and Norway.
Gillian has a PhD in Health Research Methodology and derives theoretical approaches from interdisciplinary training in health policy analysis and health economics.
Striving for Civility in the Clinical Workplace
MEREDITH VANSTONE, PhD
Meredith Vanstone is an Assistant Professor in the Department of Family Medicine, Senior Scientist in the Program for Educational Research and Development, and a member of the Centre for Health Economics and Policy Analysis. Meredith is an interdisciplinary researcher who uses qualitative approaches to examine social and ethical issues related to health professional practice, education and health policy.
Simulating Big Data in Local Health Integration Networks (LHINs)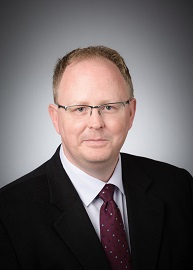 THOMAS E. DOYLE, PhD
Dr. Thomas E. Doyle is an Associate Professor of Electrical and Computer Engineering, an Associate Member of the School of Biomedical Engineering, and the Director of the Graduate Program in eHealth at McMaster University. He holds a PhD in Electrical and Computer Engineering Science from the University of Western Ontario. He also holds an M.E.Sc. in Electrical and Computer Engineering, a B.E.Sc in Electrical and Computer Engineering, and a BSc in Computer Science. Dr. Doyle is a Dr. Doyle is a Professional Engineer in the province of Ontario. His research areas include AI for health applications, Biomedical health informatics, Telemedicine and remote sensing, Cyber physical systems, and Liminal spaces in experiential education. Dr. Doyle teaches courses in Engineering Design, Biomedical Instrumentation, and Computer Engineering (digital logic, microprocessor systems). Dr. Doyle has experience in technology transfer with most recent research and development in the area of tissue engineering, holds a co-patent in industrial electrostatics process control, and is in process of developing devices and systems in medical training, simulation, and education. In 2017 led the design of a space medical simulator for the National Space Biomedical Research Institute (Harvard, NOSM, NASA). His most recent work involves: 1) developing software systems that utilize machine learning to solve bio physiologic signal processing problems, and 2) prediction of cancer risk based upon medical imaging history.
Moderator
RICK HACKETT, PhD
Rick D. Hackett is Professor and Canada Research Chair (Tier 1) in Organizational Behavior and Human Performance at the DeGroote School of Business at McMaster University, and Fellow of the Canadian Psychological Association. He specializes in executive/managerial assessment, leadership, HR recruitment, testing, selection, work attitudes, absenteeism, and performance management, with much of his research conducted in health care settings. He is Associate Editor of the Journal of Business and Psychology, and is past Editor-in-Chief of the Canadian Journal of Administrative Sciences.
Date and Time
Location
McMaster University, Main Campus
Farncombe Atrium, Health Science Centre, 3rd Floor, Blue Section
1280 Main St W, Hamilton
Hamilton, ON L8S 4L8