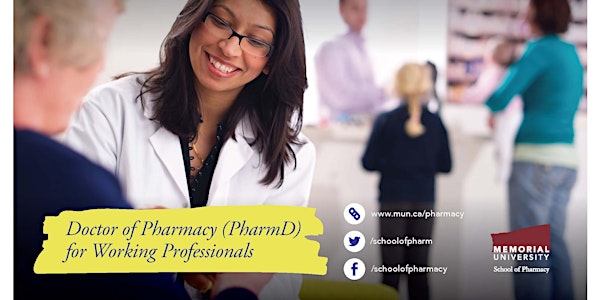 Health Promotion: Public Education Session #1
Join our Working Professional PharmD students for a virtual education session on topics related to health, well-being, and health promotion.
About this event
Topic #1: Substance use: Canada's opioid crisis
Speakers: Paige Ellis, B.Sc.(Pharm) and Mike Boyle, B.Sc.(Pharm)
Date and Time: Tuesday, March 1, 2022 from 7:00 - 8:00 pm NST via Zoom Webinar
Register for this event within EventBright to access the Webinar link!