Description
In celebration of this year's Toronto Health Innovation Week, MedStack and MediSeen are pleased to present a knowledge-sharing event focused on the role and keys to success of Ontario digital health startups in driving innovation for patients, providers, and payers. The event will mix networking with two short panel discussions covering two ends of the spectrum in this ecosystem.
The first discussion topic will focus on the process by which startup products are adopted at hospitals, featuring panelists representing successful integrating innovators and executives responsible for innovation at major health systems. The second will shift the focus to policy, engaging startup founders and policymakers in a discussion on the role the public sector plays in encouraging digital health innovation in Ontario.
Please join us for refreshments during our networking sessions.


Program
4:00pm - Check in and networking
4:30pm - Panel #1: Connecting Startups and Hospitals + Q&A
5:15pm - Short Break
5:30pm - Panel #2: Working together with Startups and Policymakers + Q&A
6:15pm - Networking


Panelists
Sharon Wong, B.Sc, MBA
Director of Commercialization, Holland Bloorview Kids Rehabilitation Hospital
Sharon Wong joined the team at Holland Bloorview in July 2017. As the hospital's first director of commercialization, she works closely with its foundation and research institute to support knowledge transfer, establish industry partnerships and commercialize innovative products that benefit children and youth with disabilities and their families. Sharon has a background in health science, business and project management. In 2009, she co-founded Zulimar, a successful company that creates digital solutions for continuing medical education and clinical-decision support.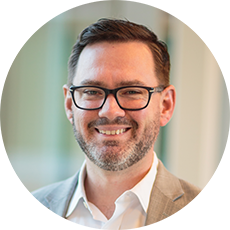 Rich Sztramko, MD FRCPC
Director, Virtual Ward Medicine
Chief Medical Officer, Reliq Health Technologies
Assistant Professor, Geriatrics and Internal Medicine, McMaster University
Dr. Richard Sztramko practices both Geriatrics and General Internal Medicine at St. Peter's, Hamilton General, and Juravinski Hospitals in Hamilton, Ontario, Canada. He is the Chief Medical Officer for Reliq Health (TSX.V: RHT). He is a Masters in eHealth candidate at McMaster, has co-founded a startup (Virtual Ward) dealing with healthcare provider communication in hospitals, and created an online education tool for patients with Dementia and their caregivers (iGeriCare). He is passionate about leveraging technology to create value for patients, caregivers, healthcare workers, and investors.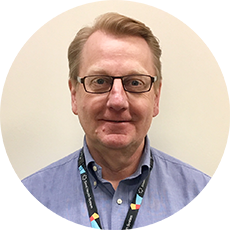 George Jewell
Senior Manager, Sinai Solutions, The Sinai Trust
George has worked in the digital space for over twenty years and has focused on Healthcare for the past nine. One of his responsibilities at Sinai Trust is to develop commercial relationships with healthcare partners that want support around validation and commercialization.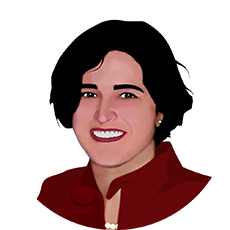 Alexandra T. Greenhill, MD
CEO & CMO, Careteam
Dr. Alexandra T. Greenhill is a physician health leader and tech CEO. She is currently the cofounder CEO of Careteam, a digital health platform that enables optimal health by improving the daily life of patients with a complex disease and those who care for them - family and health professionals. Formerly she was the CMO of Medeo (first direct to patient telehealth in Canada, acquired by QHR/ Shoppers), the Associate CEO of the BC Medical Association (including $108m implementation of EMRs on time, on budget and target). She has practiced medicine in Quebec, Ontario and BC and personally used 22 different EMRs in clinical practice. Always contributing to her communities, Alexandra received numerous awards, including being selected for Blackbox powered by Google for Entrepreneurs, WXN's Top 100 Most Powerful Women in Canada, Top 40 under 40 and the Queen Elizabeth II Diamond Jubilee Medal of Service.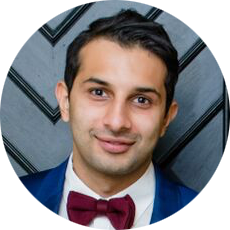 Hassaan Ahmed, PhD
Founder and CEO at BlockHealth
Hassaan has a PhD in medical biophysics with 10+ years of experience in multi-disciplinary clinical research & clinical translation of new technologies. He was previously on the product team of CT Perfusion, which accurately measures blood flow parameters in the brain, and is now licensed to GE and is available at 8,000 hospital imaging sites across the world.
Hassaan is now the founder and CEO of BlockHealth, a health IT startup that is using machine learning to automate administrative and care coordination processes in healthcare.
Elizabeth Keller, MA, BA (Hons), PmP, Prosci and CPHIMS-CA
Vice-President, Product Strategy & Delivery (OntarioMD)
Elizabeth is a leading executive, strategist and integrator in Canadian digital health and a recognized health expert internationally. She was just named as one of the Top 10 Women in Digital Health in Canada for 2017/18.
Elizabeth is leading the provincial roll-out of a comprehensive suite of digital health services and working with physicians to improve their adoption and use of the latest digital health tools to improve patient care. OntarioMD has recently won 4 national awards for products and services within her portfolio. Prior to OntarioMD, Elizabeth was a Senior Consultant with both IBM & PwC. Elizabeth also gladly volunteers her expertise and leadership in the healthcare community in Canada and internationally; as an elected Digital Health Canada Board Director and writer and a speaker at many Health conferences in North America. Elizabeth has led the eSafety initiative in Canada for over five years, and is Vice-Head for the Canadian Delegation to ISO.
Daniel Warner
Founder and CEO, MediSeen Inc.
Daniel's start-up adventures span HealthTech, FinTech and MarTech spaces, launching one of the world's first social media networks in 2004, a youth marketing agency in 2006, a digital receipts software start-up in 2012 and a mobile coupon app (acquired by Groupon) in 2014.
Most recently, Daniel's experience as a GI patient and dad led him to develop a secure, cloud-based digital home health care platform, MediSeen (www.mediseen.ca). The company's mission is to revive the home as a primary point of patient care and help reduce the rapidly growing strain on our health care system.
Daniel holds an MBA from Schulich School of Business and Bachelor of Management Degree from Western University.
Patrick Lo
CEO, Privacy Horizon
Patrick Lo is the CEO of Privacy Horizon Inc. He has more than 20 years of experience in the field of information privacy. He has held a number of executive positions in the public and private sectors focused on the development and implementation of privacy and data protection programs.
Prior to joining Privacy Horizon, Patrick was Senior Program Director for the Identity, Access and Privacy Portfolio at eHealth Ontario, where he was responsible for strategy and planning, product management and adoption of provincial identity management technologies designed to control access to personal health information. Prior to that, he led the privacy office at eHealth Ontario, and built the Province's first "eHealth Privacy Centre of Excellence" – establishing eHealth Ontario as a leader in the development and implementation of privacy best practices.
Patrick is a Certified Information Systems Security Professional (CISSP) and Certified Information Privacy Professional/Canada (CIPP/C).
Vik Luthra CPA, CMA
Co-Founder & CEO, Avocare
Vik is the Co-Founder & CEO of Avocare, a Virtual Care company that is committed to building a better future for healthcare. He is an experienced operator and repeat entrepreneur with over a decade of broad-ranging business experience across media, technology and healthcare. He is a keen advocate for advancing the use of technology in healthcare and modernizing patient experiences. As an experienced digital strategist and healthcare entrepreneur, and with many close family members working in the healthcare sector, Vik brings a unique perspective to the challenges that face healthcare today. Vik is a CPA (CMA) by profession, and is also a Member of the Board of Southlake Academic Family Health Team.
Balaji Gopalan (Moderator)
Co-Founder & CEO, MedStack
Balaji leads business development, strategy and marketing at MedStack and is an expert in product management and building software platform ecosystem businesses across a wide range of industries. He is also a well-respected startup educator, advisor and mentor. His proudest achievement comes as the lead Product Manager in the original skunkworks team that built and launched BBM at BlackBerry, now relied upon by millions worldwide.
Sponsors
Presented by:
Venue Sponsor:
Media Partner
* By registering for this event, you give MedStack and MediSeen permission to e-mail you with digital health-related news & events. We won't spam you (that's our promise!) and we will never share your contact details with external partners.