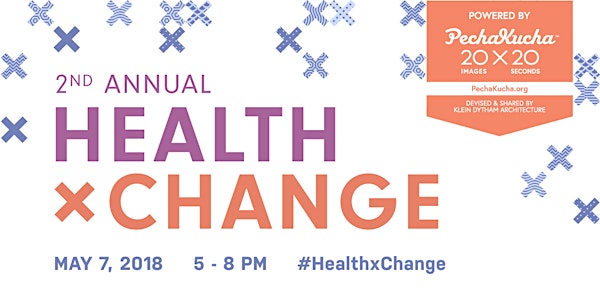 Health xChange, Powered by PechaKucha
Event Information
Location
St Regis Bar and Grill
608 Dunsmuir St
Vancouver, BC V6B 1Y6
Canada
Description
Health xChange is an annual evening of storytelling and networking. After a sold-out event in 2017, Health xChange is back, asking:

How can we use research evidence to improve health policy and practice?
On May 7, 2018, MSFHR and the EDGE Collective will host the second annual Health xChange where speakers will share their creative approaches for moving evidence into policy and practice to ensure health research has a real impact.
Powered by PechaKucha and led by Michael Unger of Nerd Nite Vancouver, speakers will share their stories using 20 images, each shown for just 20 seconds.
Join us to learn from and network with researchers, policy-makers and knowledge users who are passionate about using research to improve health policy and practice.
Tickets are free, but space is limited. Register to reserve your spot today!
Date: May 7, 2017
Time: 5 – 8 p.m.
Venue: St. Regis Bar & Grill, 608 Dunsmuir St, Vancouver, BC
Join the conversation: #HealthxChange
Lessons from my big fat systems mapping failure
Kylie Hutchinson, Principal Consultant, Community Solutions Planning & Evaluation
Kylie combines her formal education and expertise in program evaluation and program sustainability assessment planning with thirty years' experience working in both the not-for-profit and public sector as a consultant, trainer, program manager, board member, and volunteer. Her passion is designing practical tools and resources for evaluators and not-for-profits to support evaluation and decision-making. Here she discusses the process of identifying barriers and enablers to health system change, highlighting how taking opportunities to co-create during the discovery stage could make all the difference when mobilizing research in practice and policy.
Behind the curtain: Cross-sector collaboration to defeat urban diabetes
Mario Miceli, Patient Partner, Cities Changing Diabetes Steering Committee Member & BC/Yukon Diabetes Canada Advocacy Chairperson
Christine Ackerley, Cities Changing Diabetes Associate, Novo Nordisk Canada Inc.
Public-private partnerships for health present incredible opportunities, but also significant collaboration challenges. Mario and Christine provide behind-the-scenes insights from the Cities Changing Diabetes project, sharing their experiences of collaborating with diverse groups for collective action.
Extreme makeover, policy edition: Renovating the health system with decision-makers
Sarah Munro, Postdoctoral Fellow at the Department of Family Practice, UBC; The Dartmouth Institute for Health Policy and Clinical Practice; 2016 MSFHR Research Trainee; Scientist at the Centre for Health Evaluation & Outcome Sciences (CHÉOS)
Sarah is a qualitative health services researcher whose focus is knowledge translation and implementation science. Integrated knowledge translation (iKT) is a method of partnering with decision makers to co-create evidence and mobilize it into policy and practice. Here she discusses an iKT study that led to meaningful policy changes for family planning health services, and outlines the steps that contributed to national impact.
Listen: Using sound to create better health policy
Kristine Lawson, Ethnographic Researcher; Community Organizer; PhD Candidate, Department of Anthropology, University of California, Santa Cruz
Kristine is an ethnographer working in and around the Tu'wusht Project, a Vancouver Native Health initiative that promotes healing through reconnecting with self, others, and the land. Here she discusses how good health policy recognizes connections and strengthens our ability to take care of ourselves, each other and the land that nourishes our body and our spirits, and how we can mobilize health research when we consider what we hear and why it is important.
Redefining dependency - from the government to the streets
Scott Elliott, Executive Director, Dr. Peter AIDS Foundation
Scott is motivated by a deep desire to make transformative change in the lives of people with HIV, mental illness, addiction, poverty and complex medical needs. Here he discusses intravenous opioid agonist therapy as an effective method for stabilizing people with addictions, preventing overdose deaths, and saving money, and how social impact bonds can provide an opportunity to allow the community to support this innovative and brave approach to the opioid crisis while generating additional evidence on efficacy.
Belonging with bees: Lessons in fostering vibrant and healthy communities through empowerment and education
Sarah Common, Co-founder and CEO, Hives for Humanity Society
Sarah is passionate about fostering vibrant and healthy community through empowerment and education, and believes in the profound impact of connecting individuals and communities to their land, food and spirit. Here she explores how bees foster self-worth and community pride, and the lessons we can learn as we build access to care for vulnerable members of our society.
Embedded scholarship: Views from the inside out
Sana Shahram, Postdoctoral Research Fellow, Canadian Institute for Substance Use Research at UVic; Embedded Scholar, Office of the Medical Health Officer, Interior Health; MSFHR Health Policy Fellow/MSFHR Research Trainee
Dee Taylor, Corporate Director, Research, Interior Health; BC SUPPORT Unit Interior Centre Co-Lead; Adjunct Professor, Faculty of Health and Social Development, UBC Okanagan
As an Embedded Scholar Sana leads strategic initiatives to embed health equity across Interior Health. Dee, the Corporate Director of Research, leads and cultivates a range of research and knowledge translation activities to enhance the use of evidence in practice and decision-making. In partnership, they work to enable the timely and effective use of evidence in both policy and practice. Hear the story of embedding a scholar within a health authority from two perspectives: the scholar and the host.
Fostering change: Writing the future with youth aging out of foster care
Trilby Smith, Director, Learning and Evaluation, Vancouver Foundation
Trilby is an accomplished and passionate evaluation professional driven by the core value of involving those most impacted by evaluation in the learning process. Her presentation will share the work of Vancouver Foundation's Fostering Change initiative, focused on shifting policy and practice to better support young people aging out of the foster care system in British Columbia.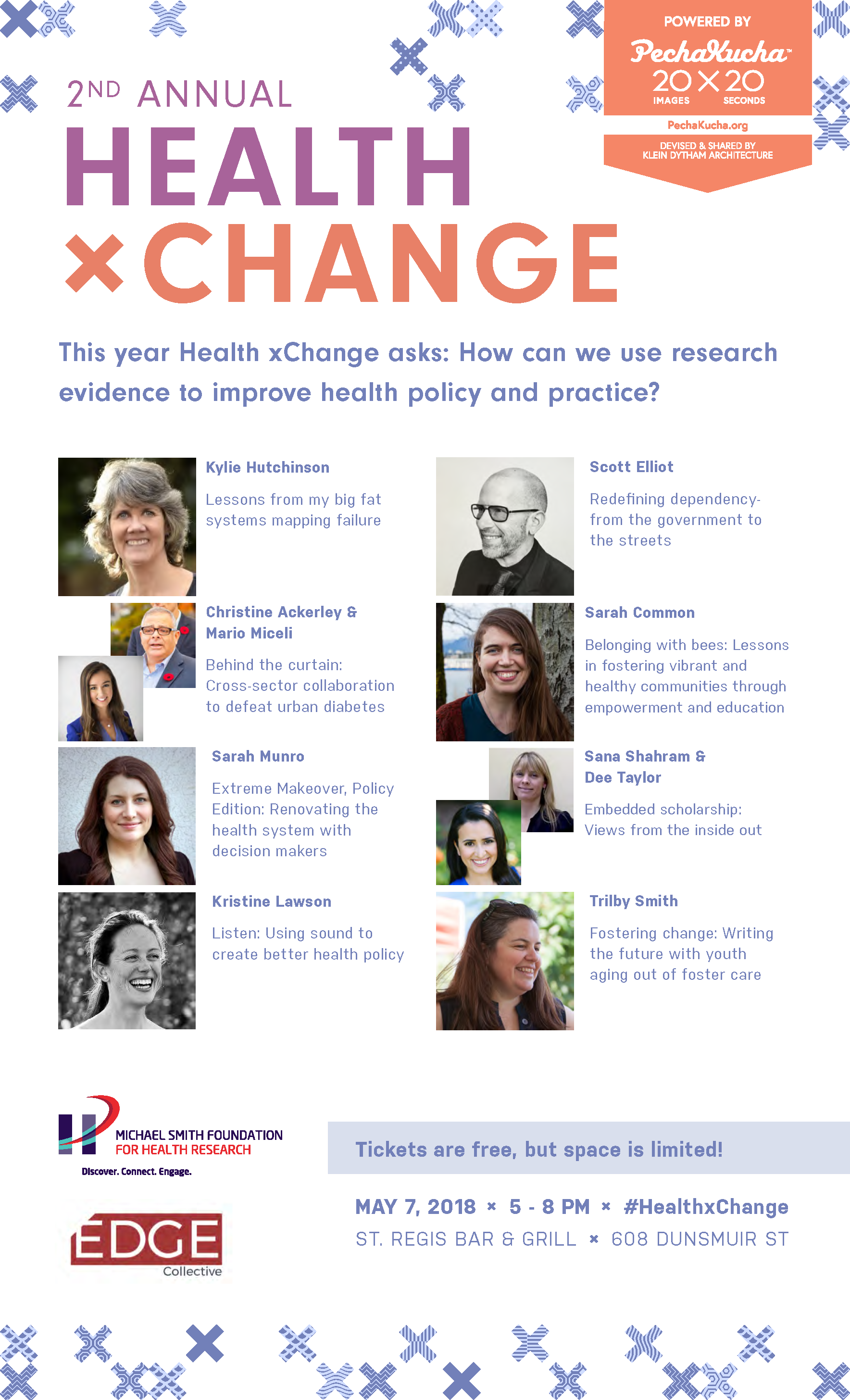 Date and time
Location
St Regis Bar and Grill
608 Dunsmuir St
Vancouver, BC V6B 1Y6
Canada