Sales Have Ended
Registrations are closed
We will publish more details soon. See you February 5! HealthEdge and the Health Innovation Hub
Sales Have Ended
Registrations are closed
We will publish more details soon. See you February 5! HealthEdge and the Health Innovation Hub
Description
Join us for the HealthEdge Challenge 2018 Pitch competition:
Devices for better care, better health and better science
Come and hear pitches from the entrepreneurs and innovators competing in HealthEdge as they pitch for one of four $7000 fellowships to develop their idea and prototype.
You'll network with the Health Innovation Hub community and celebrate the end of the Health Edge Challenge 2018 pitch competition.
Agenda
4:00 Networking
4:30 Welcome and Programs
5:40 Pitches and Winners Announced
6:00 Networking
Our Judging Panel
Gail Garland, Founder and CEO of OBIO
Merry Wang, Senior Research Scientist, Autodesk
Bradford Brinton, Business Development, OCE
Ella Korets-Smith, Principal, EKS Business Development and Executive Director of TOHealth!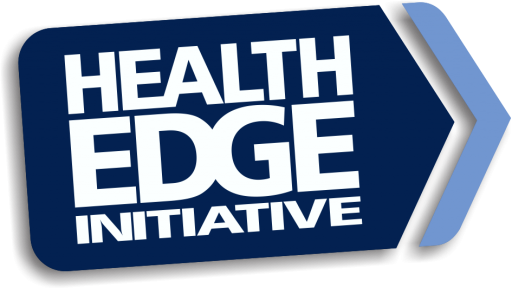 HealthEDGE: Sparking innovation and supporting young entrepreneurs as they tackle real healthcare challenges
The HealthEDGE Initiative was born from a need to catalyze more ideas around real and current problems with the health care system or patient/caregiver quality of life. HealthEDGE is a platform for change, but it starts with people; people who see challenges, gaps, problems and opportunities.
The HealthEDGE Challenge focuses on further supporting and encouraging early stage ideation and prototyping of solutions that address real healthcare challenges. This is achieved through targeted workshops, mentorships and a Pitch Competition to provide funding as well as access to partners, coaches and mentors to bring these solutions to life.
Winners of the Pitch Competition will be supported by one of the HealthEDGE sponsored CLAs (H2i, DCSIL, and The Hatchery) as they develop a detailed business plan outlining milestones, deliverables, resources required, costs and check points to facilitate the development of their innovative solution.
The focus of the 2017/2018 HealthEDGE Challenge is Devices for better care, better health and better science.
Pitch Competition Eligibility
Participation in the HealthEDGE Pitch Competition is open to individuals who are at least 18 years old and at least one member of each team must be currently enrolled in a program at the University of Toronto. Eligible teams must also be in early ideation stage and pre-seed funding.
---
Sponsors

Autodesk Toronto
Convene.Inspire.Enable
About the space: The Autodesk Toronto community space is a hub for our innovation community to push boundries in the future of making things. We engage with customers, partners, startups, academic and governmental organizations to impact innovation. Autodesk Toronto hosts programs including: Workshops, product demos, hackathons, residencies, conferences, lectures, industry receptions, networking events.