HealthEDGE Lunch and Learn Series: A Primer on Regulatory Affairs with Thas...
Description
When is the right time to think about regulatory strategy for medical devices?

Most early stage companies view regulatory planning and manufacturing planning as a 'scale up' problem that needs attention only towards the end of the product development cycle. This talk will use a fictitious product as an example and illustrate how one can use freely available public records to gather competitive information. This information can be used to develop product development and regulatory strategies that help overcome hurdles that are common in early-stage companies -- time-to-market and healthy product pipeline.
Dr. Thas Yuwaraj, PhD, PEng, Director, QA, RA and IP at Synaptive Medical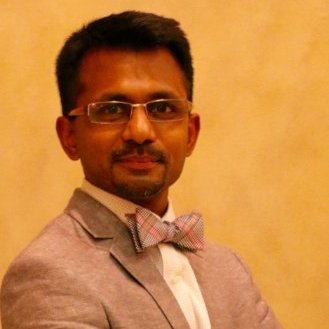 Thas is a dad, maker and a biomedical engineer -- in that order. After completing all three of his degrees at UofT in Engineering Science and Biomedical Engineering, he has been playing the role of a senior executive in medical device start-ups in the GTA for the past 12 years. The scope of products he helped take from concept to commercialization range from Class-III devices intended for pain treatment to Class-II imaging and surgical robotic systems. Most recently, his interest has been in the area of devising strategies for obtaining regulatory clearance in the US for systems that incorporate deep learning.
Lunch and Learn
This event is part of the HealthEdge Lunch and Learn series. In this series you will hear from entrepreneurs, scientists, innovators and advisors who will share their experiences building products and services. The lunch and learn series is open for anyone in the innovation community to attend and is designed to help prospective HealthEdge Challenge 2018 applicants prepare their pitches for the January 26, 2018 deadline. Bring your lunch and come prepared to workshop your ideas. To find out more about the HealthEdge Challenge 2018 and how to win one of four $7000 fellowships visit http://healthedge.ca