Description
Planning to apply for the HealthEdge Challenge 2018 fellowship program in January? Come to this hands-on workshop where you will learn how to use the Business Model Canvas to develop a business model and pitch for your device idea.
In this workshop we will use the Business Model Canvas as a framework for exploring your device idea, identifying early adopters, planning a strategy for validation and go-to-market that considers IP, regulation, and manufacturing. We will look at examples of device launches and examine their approaches to entering the market and evolving their business model.
Adriana Ieraci is an entrepreneur and educator in the Translational Research Program at U of T. She frequently works with her students helping them develop business models and strategies for their new product ideas.
Lunch and Learn
This event is part of the HealthEdge Lunch and Learn series. In this series you will hear from entrepreneurs, scientists, innovators and advisors who will share their experiences building products and services. The lunch and learn series is open for anyone in the innovation community to attend and is designed to help prospective HealthEdge Challenge 2018 applicants prepare their pitches for the January 26, 2018 deadline. Bring your lunch and come prepared to workshop your ideas. To find out more about the HealthEdge Challenge 2018 and how to win one of four $7000 fellowships visit http://healthedge.ca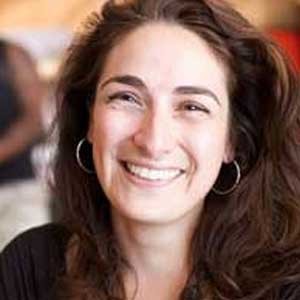 Adriana Ieraci, M.Eng., Entrepreneur and Educator
Adriana is a technology design translator. Her work explores the application of emerging technologies such as Artificial Intelligence and robotics, the design patterns and business models they enable.
Adriana is a design and technology entrepreneurship lecturer at the Faculty of Medicine, and the Faculty of Information, University of Toronto. She has led multiple institutions in research strategy and business development.
Adriana is the founder of Conveyor Built, an innovation skills training and development firm. Her passion for technological literacy and open innovation inspired her to start the Get Your Bot On! Robotics Community and she is a member of the board of the Parametric Human Project, a not-for-profit building a digital human model for research. Adriana has a Masters of Engineering from the University of Toronto.