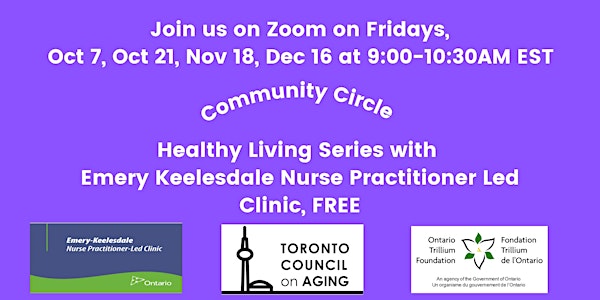 Healthy Living Series: Mindful Eating for the Holidays
Healthy Living Series: Mindful Eating for the Holidays with Emery Keelesdale Nurse Practitioner Led Clinic
By Toronto Council on Aging
Date and time
Fri, Dec 16, 2022 6:00 AM - 7:30 AM PST
About this event
Mindful eating has gained a lot of attention in the past few years. The technique is fairly simple on its own and has just one purpose i.e gain control over your eating habits and not eat mindlessly. When you eat mindfully it is helpful in managing your weight and makes you FEEL GOOD.
In this workshop we will get into the details about:
• What exactly is mindful eating?
• Who is a mindless eater?
• Difference between an intuitive eater & mindful eater
• The connection between intuitive eating & mindful eating
• Strategies on how to be a mindful eater
• Strategies to eat mindfully during the holidays
Upcoming Healthy Living Series, please register for events separately.
Background of presenter:
Alka is a Registered Dietitian & Certified Diabetes Educator and works for Emery Keelesdale Nurse Practitioner Led Clinic. She has been working in the Chronic Disease arena for the past 15 years. Alka is a strong advocate for self-care especially when living with a chronic disease.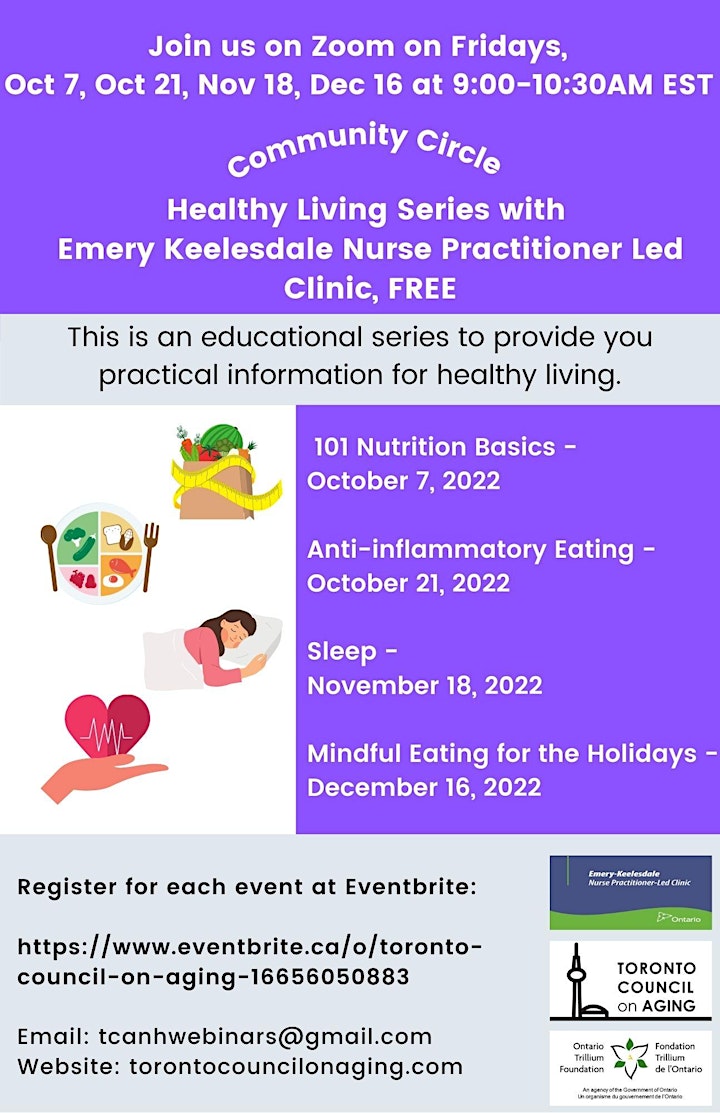 About the organizer
Founded in 1999, the Toronto Council on Aging is a non-profit, charitable organization working to address the issues and concerns of older adults in Toronto.
Visit us online: www.torontocouncilonaging.com
Email: tca@pathcom.com
Call: 416-630-7000