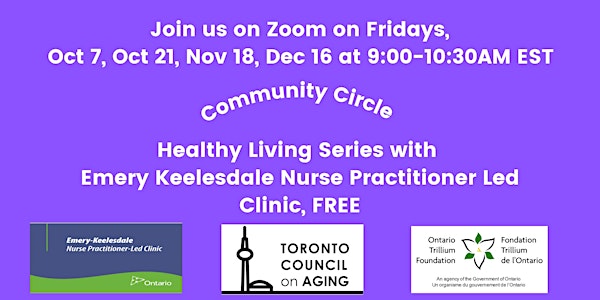 Healthy Living Series: Sleep
Healthy Living Series: Sleep with Emery Keelesdale Nurse Practitioner Led Clinic
About this event
When we aren't getting enough sleep, we are affected much more than just how tired we feel the next day. It sets off a hormonal cascade that can influence the number on the scale and over time can lead to significant weight gain and chronic illnesses.
In this session learn more about how sleep affects appetite plus tips for how to get a better night's sleep.
Upcoming Healthy Living Series, please register for events separately.
Background of presenter:
Alka is a Registered Dietitian & Certified Diabetes Educator and works for Emery Keelesdale Nurse Practitioner Led Clinic. She has been working in the Chronic Disease arena for the past 15 years. Alka is a strong advocate for self-care especially when living with a chronic disease.