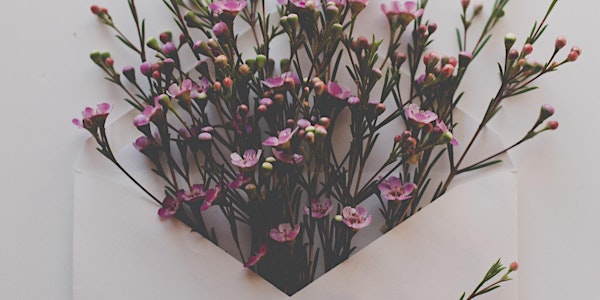 Healthy Minds, Healthy Distractions - Odes to Ordinary Things
Cultivate compassion and self care by using ordinary objects as a lens or guide to explore poetic possibilities!
By Vancouver Division of Family Practice
Date and time
Wed, Feb 8, 2023 7:00 PM - 8:30 PM PST
About this event
Let your imagination roam free using ordinary objects as a lens or guide to explore poetic possibilities! We'll look at two sample poems about everyday items that will take us on a journey through metaphor and imagery, illustrating a few key elements of poetry. This will lead into writing exercises for you to explore your own object's poetic possibilities. There will be an opportunity to share your draft work and ideas in small breakout groups as well.
Preparation: bring one or two everyday items to the workshop. For example, the item could be something on your desk, in your bedroom or closet, in a kitchen drawer or cabinet, or on a shelf. It could be something you found, received, bought for yourself or gave to someone else.
Date: Wednesday, February 8, 2023
Time: 7:00pm – 8:30pm
Location: Zoom (to be sent to registrants closer to the event)
Audience: Vancouver Division of Family Practice Members and invited guests
Cost: No cost for instruction
Hosted By: The Vancouver Division of Family Practice
About the host Fiona Tinwei Lam:
Vancouver's 6th Poet Laureate, Fiona Tinwei Lam has published three collections of poetry and a children's book. Her poems have been featured in Best Canadian Poetry and thrice with BC's Poetry in Transit, as well as in award-winning poetry videos made in collaboration with filmmakers that have screened internationally. She is the editor of The Bright Well: Contemporary Canadian Poems about Facing Cancer, and has co-edited two nonfiction anthologies. Shortlisted for the City of Vancouver Book Prize and other awards, her work has been included in over 40 anthologies. fionalam.net
About this series:
This workshop is part of the Healthy Minds, Healthy Distractions Series. The Division would like to foster physician wellness through social events that connect physicians to one another. Studies have shown that a key to mental and physical health is for individuals to have strong social connections. We are hosting virtual sessions allowing physicians to connect, explore creativity, and shift their mindset to improve performance. We encourage both those familiar and new to self-care to participate in this series.
About the organizer
The Division is a not-for-profit society established by and for Vancouver family physicians. Our goals are to improve primary care for our patients and the Vancouver population, and to support family physicians and improve their levels of well-being and professional satisfaction. We work in partnership with Vancouver Coastal Health, the British Columbia Ministry of Health and the BC Medical Association, who trust us to be the voice of Vancouver family physicians.