Event Information
Location
Online Webinar
Vancouver, BC
Canada
Description
Welcome to the NCCEH Healthy Built Environment in Canada Forum Webinar Series! Webinar instructions will be included in the confirmation email. A recording of this webinar will be posted on the Healthy Built Environment discussion forum.
Healthy Places: How Does Public Policy Make Them Happen?
Adapting the built environment through creating connected streets, green spaces, density, walking infrastructure and attractive destinations can improve health. Healthy places are age-friendly, climate-friendly and economically productive - and they look and feel great!
Sustainable Calgary has been involved in the "co-design" of healthy places with communities in Alberta for 6 years through the Active Neighbourhoods Canada program. In the past two years, they dived into policy at the municipal, provincial and federal levels with partners in Toronto and Montreal.
This webinar will briefly describe the co-design approach and the relationship between the built environment and health (and co-benefits). It will focus on three examples of great policy in Canada, and three changes to the built environment that occurred as a result. The presenter will wrap up with preliminary policy recommendations for Alberta, which can be found in the publication "Healthy Places: Designing for Health in Alberta." What would you add to these policies? Who should the project leads talk to? Your recommendations will be included in an engagement process led by Sustainable Calgary to create tangible change in provincial policy.
Speaker: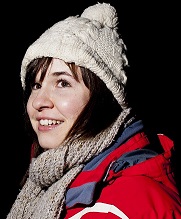 Celia Lee, Active Neighbourhoods Canada Program Lead, Sustainable Calgary
Celia Raven Lee is Sustainable Calgary's Active Neighbourhoods Canada (ANC) Program Director and National Policy Lead, as well as an independent consultant. She specializes in research and writing to inform policy, community engagement and program development. Her role at Sustainable Calgary has been to develop a made-in-Alberta approach to "co-designing" healthy neighbourhoods, and inform policy that supports healthy, equitable places. This has included participating in and commissioning original research on health and the built environment. Other work includes co-authoring the report Poverty Costs (2013), which led to the adoption of a Poverty Reduction Strategy in Alberta; The Cost of Poverty in Toronto (2016), which bolstered the argument to fund the Toronto Poverty Reduction Strategy; Healthy Places: Designing for Health in Alberta (2019), which includes overarching provincial policy recommendations and uses urban design work as inspiration; and The Cost of Poverty in Ontario (2019). Celia holds a Bachelor of Science in Environmental Biology, and a Master of Environmental Design.
Webinar format
The presentation portion will be approximately 30 minutes, followed by 45 minutes of Q&A and discussion questions. Participants will be able to chat via the telephone or the chat box. More information about the Healthy Built Environment in Canada Online Discussion Forum can be found here http://www.ncceh.ca/content/healthy-built-environment-online-discussion-forum.
Discussion Questions:
How can we transfer what we know about health and the built environment to other professions and to decision-makers?
What recommendations would you make for provincial policy change to support the development of healthy communities in Alberta? (this will feed into our upcoming event, 2019 Healthy Places)
Do you think interdisciplinary / interdepartmental collaboration is necessary for effective knowledge transfer? Is it under-resourced? How can this be addressed?
Date and Time
Location
Online Webinar
Vancouver, BC
Canada