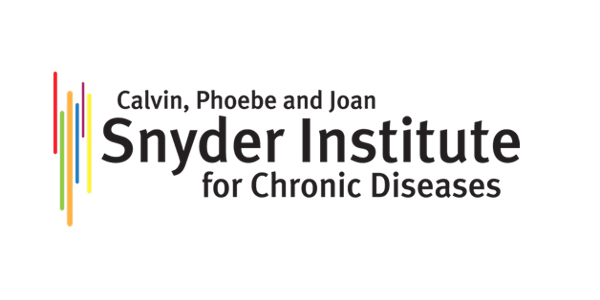 HEART HEALTH - Understanding Your Health Lecture Series
When and where
Location
Central Calgary Public Library Performance Hall 800 3 St SE Calgary, Alberta T2G 2E7 Canada
Description
In partnership with the Calgary Public Library, the Snyder Institute for Chronic Diseases presents Understanding Your Health.
Understanding Your Health lecture series offers an exciting and practical approach to building and maintaining a healthy lifestyle, while also understanding the effects of certain diseases on the body.
There are no pre-requisites to attend these lectures and they are open to the public from high school students to retirees.
All lectures will take place in the Performance Hall, at the new downtown Central Calgary Public Library from 6:30 pm – 8:00pm.


Heart Health
Your heart is one of the strongest organs in your body and pumps blood around your body. It can beat up to 10,000 times a day. There are many heart conditions that affect both young and old. Learning about these heart conditions, how they're diagnosed, what can be done about them can help you understand if you are at risk. The sooner you identify and manage your risk factors, the better your chances of leading a heart-healthy life.


All of our lectures are FREE to attend, we just ask that you please register and arrive on time.
Should you have any questions or concerns please do not hesitate to contact Elizabeth Saquibal, Operations Coordinator, Snyder Institute for Chronic Diseases at 403-220-4132 or ejsaquib@ucalgary.ca.