Description
Join the Dalai Lama Center for a workshop dedicated to learning how to promote HEART-MIND WELL-BEING in children and youth!
Heart-Mind well-being refers to the balance between educating the mind and educating the heart. While there is a great focus in our society on academic achievement, a growing body of research shows the positive impacts of developing our hearts – the way we relate to one another – and that social/emotional development helps to improve academic success.
In our Heart-Mind Workshops we share current research, scientific knowledge, best practices and practical strategies related to the promotion of social and emotional development in children.
The workshop helps adults explore ways to help children feel secure and calm in their lives, approach situations with curiosity and confidence, solve problems peacefully, get along with others and to be compassionate and kind.
The workshop, which is aligned with the province of British Columbia's new curriculum framework, will appeal to parents and caregivers as well as multisectoral stakeholders working in early childhood, education, social service, health, sports and recreation, and family services.
Facilitated by Angela Low and Sarah McCarthy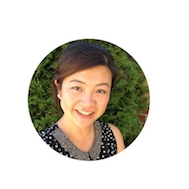 Angela is a specialist in emotional intelligence and child development who is committed to bringing social and emotional learning to the forefront of communities that support children, youth and their families. Angela has been developing resources and facilitating workshops on emotional intelligence for 12 years in China and Canada and has been a consultant with the Dalai Lama Center for a number of years.
A recent workshop attendee had this to say: "Thank you Angela. That was one of the best Heart-Mind workshops I've been too…very engaging and informative!"
---

Sarah has been in the educational field for over 16 years and has worked in play based centres, Reggio inspired centres, Montessori schools, and Forest schools. She holds a Bachelor of Science in Education and Training, a diploma in Early Childhood Education and Montessori (0-12 years) and a certificate for Children with Special Needs. Sarah is an experienced workshop facilitator in the field of early childhood education and she currently teaches in the Native Education College and Vancouver Community College, and is a board member of the ECEBC Vancouver branch. The Dalai Lama Center is pleased to welcome Sarah as a new Heart-Mind Well-Being workshop facilator.
Cancellation Policy
The Dalai Lama Center for Peace and Education reserves the right to cancel workshop no later than 7 days prior to workshop date if minimum number of workshop registrants is not achieved. In this case registrant will receive a full refund. If the registrant is unable to attend their ticket can be transfered to another person.