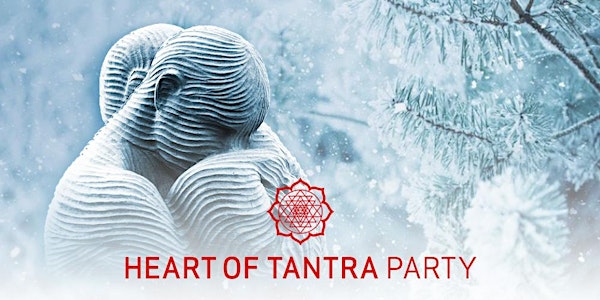 Heart of Tantra Winter Party
Join us for a celebratory evening in true Tantric Spirit to connect to the reflective time of Winter.
When and where
Location
Ache Brazil 341 East Broadway Vancouver, BC V5M 2A4 Canada
About this event
Join us for a celebratory evening in true Tantric Spirit to call in the depth and reflective energy of Winter. This is a night to connect with vibrant community, express yourself authentically and align with your true Heart and desire.
Come and experience a exquisite, pleasure filled night of Tantric practices, dancing, connection and play. This is a welcoming space to explore your light and shadow, your sensuality and some raw vulnerability. 
This party is put on by the creators of the Heart of Tantra (Krista and Naomi). Our intention is to create Heart based Tantra community, where people can feel connected and empowered around love and intimacy. We currently host the Heart of Tantra Festival, the Tantric Practitioners training and Tantra Parties throughout the year. The parties give you a micro dose of the festival woven with some magic and mystery.
Come join us for a pleasure filled night of dancing, heart connection and community. Now is the time to play, express yourself authentically, align with your desire and just be yourself.
This event is open to all, singles, couples, inexperienced or experienced. NB. This party will give you a celebratory experience of Tantra, it is not an instructional workshop on Tantra. If you want to do a deeper dive into Tantra and its foundational pillars, we recommend attending a Tantra workshop.
EVENING OVERVIEW
6:50 - 7.15pm - Doors open 6.50 and close at 7.15pm
7:15 - 10.15pm - Introductions, Tantric Connection Exercises and Ritual
10.15 - 12:00 - Dance Party with a secret Tantric exercise thrown in
DATE: Saturday, January 14th
TIME: 7pm - Midnight
IMPORTANT - please be on time and arrive before 7.15pm, if you can not make it by then please inform us in advance, as once the event begins the doors will be locked.
LOCATION:
Ache Brazil Capoeira Centre
341 East Broadway,
Vancouver, BC V5T 1W5
INFO/REGISTER:
Email: heartoftantrafestival@gmail.com
WHAT TO BRING:
• A water bottle
• A cushion for sitting during practices.
• Bring a blindfold
• Cash for the aphrodesiac bar
• Wear clothes that activate the Divine spark within you. Express yourself. This is a chance to wear what ever you want and reveal a bit of the mystery!!
NB: This is a shoe free venue, so be ready to enjoy the pleasure of your feet on the floor. Tickets are not refundable but can be transferred to another person.
HOSTS:
This party is hosted by the Heart of Tantra Festival organizers - Krista and Naomi - both leading Tantra teachers in Vancouver who are dedicated to bringing you transformational Tantric experiences.
Find more about them and the festival here: