Heart of the Island Initiative - Kensington and Area Regional Workshop
Description
Please join us!
Residents, local businesses, community stakeholders and government representatives are invited to participate in the upcoming Regional Workshop to share ideas and thoughts on tourism in Kensington and Area.
During this session, we will build on feedback received from our online survey and define potential priorities, which will assist in the development of a five-year action-oriented, sustainable tourism plan for the region.
Date: Wednesday, February 27th
Time: 1:00 pm to 4:30 pm
Location: Kensington Legion
Please confirm your attendance at the Regional Workshop by February 24, 2019.
We hope to see you there!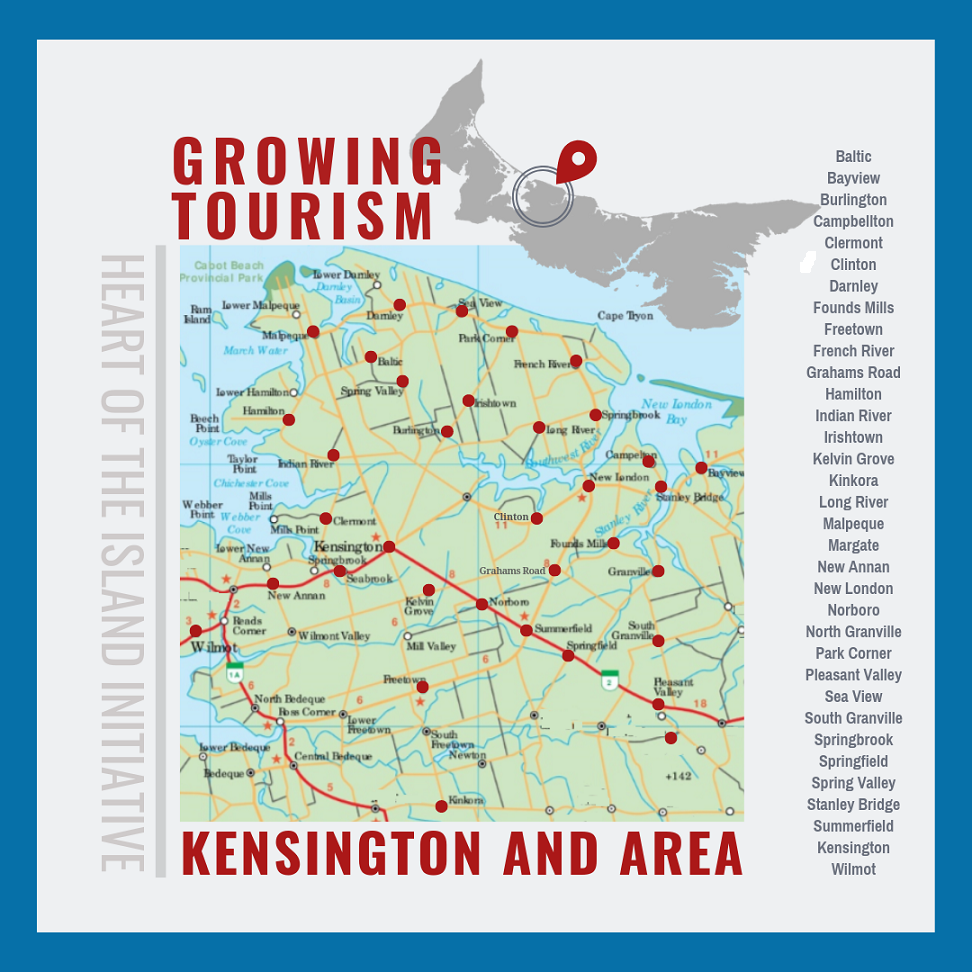 The Heart of the Island initiative is being led by the Kensington and Area Chamber of Commerce, with support from the Town of Kensington, the Central Coastal Tourism Partnership, and local operators and stakeholders.
Funding has been provided by the Government of Canada through ACOA's Innovative Communities Fund and the Province of Prince Edward Island's Department of Rural and Regional Development.
For more information: https://kensingtonandareacha.wixsite.com/heartoftheisland
News release: https://www.canada.ca/en/atlantic-canada-opportunities/news/2019/02/town-of-kensington-developing-plan-to-grow-tourism.html