Description
Are you or others you minister to struggling with recurring patterns and cycles that keep you from breaking through into God's full destiny for your life? Is it difficult for you to draw near to God. Do you sometimes have feelings of hopelessness, difficulty in reading and focusing on God's Word, focusing in prayer? Are you having doubts about God's Word or His love? Does fear, bitterness, anger, anxiety, depression, feelings of rejection, confusion, unexplained physical symptoms, or ongoing conflict in relationships, keep tripping you up in your walk with God and with others?. Are unholy thoughts plaguing you? Are there chronic sins that you cannot seem to overcome? Or maybe are you trying to minister to others who are facing many of these issues and are stumped?
If you answered yes to any of the above you may have heart issues that need to be healed or living with demonic oppression. This Seminar is designed to help you deal with your own issues as well as learn skills to help others.
FREE REGISTRATION (An offering will be taken)
Seating is limited - Please Register
Headstone International Ministries in conjunction with Juanita Lubin Ministries is partnering to bring you this life transforming Seminar.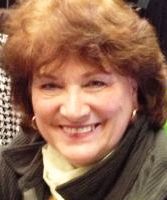 Dr. Juanita Lubin

Juanita is a Licensed Counsellor, a Licensed Marriage Therapist and General Practice Psychotherapist. With her straight-forward sense of humour, Juanita has a dynamic, refreshing ministry. As part of the Catch The Fire Toronto staff for many years, she has ministered as an international speaker and workshop leader. Ministering throughout Europe, North America, Middle East and the South Pacific, as well counselling for over 20 years, she is a blessing to others with her pioneer spirit as she hits the mark prophetically.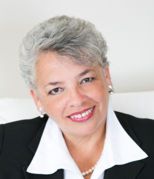 Faith Marie Baczko

Faith Marie Baczko is the Founder and President of Headstone International Ministries—a Ministry rich and robust in the purposes and plans of God for this hour. Faith is a prophetic minister, teacher and author, bringing significant revelation to mobilize, equip and strengthen the Body of Christ for this notable season of history. Faith has a deep desire to see the Army of God to Arise with passion and power. She has ministered at conferences and has authored many books and teaching Manuals to equip the Body of Christ. Faith's writings and prophetic words are featured regularly on the The Elijah List.