About this Event
Martin and Sheila have a passion to see the most broken restored to full functioning members of the body of Christ. They release much joy and life while setting the captives free.
This is a wonderful opportunity to draw from the wealth of knowledge and the 30 + years of experience that they have in ministering and to receive an impartation to bring healing to others.
Come be a part of this incredible training for healing of the heart. It's life changing to it's core!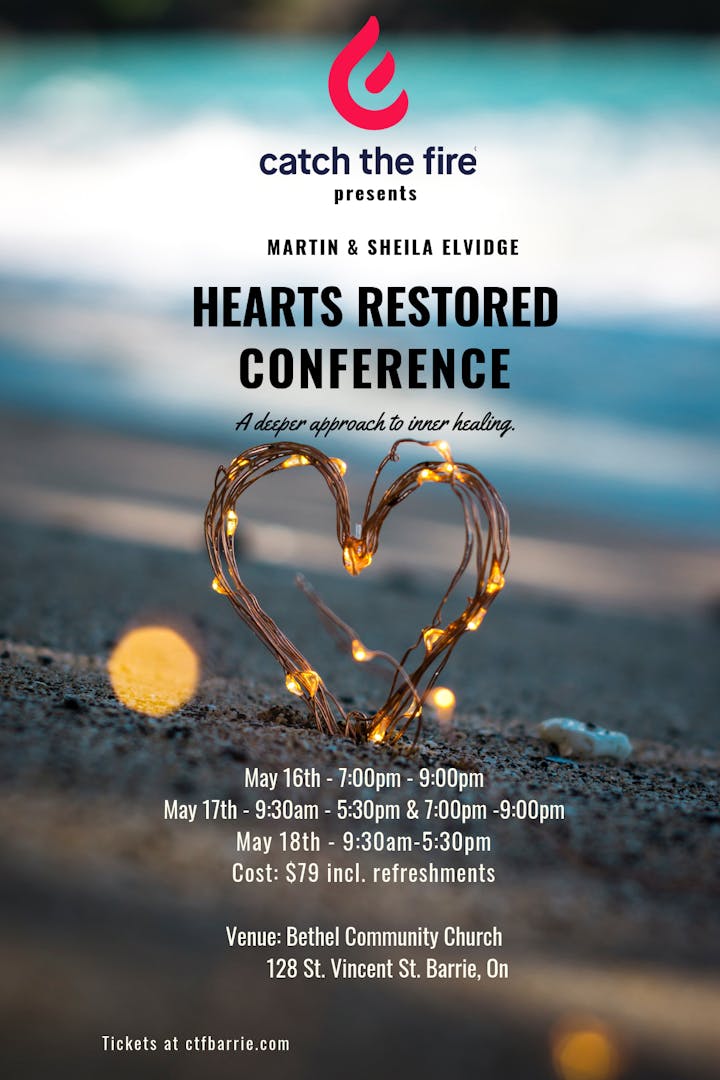 Catch the Fire is a community of people that are passionately pursuing the presence of God. We desire to help each person become emotionally and spiritually whole, and we do this by welcoming the Holy Spirit, and partnering with what He wants to do in our lives.
Catch the Fire Barrie is part of a family of churches and ministries worldwide that formed as a result of the incredible revival that began in Toronto in 1994. We seek revival, but it all begins in our hearts!