Location
Providence Renewal Centre
3005 119 Street Northwest
Edmonton, AB T6J 5R5
Canada
Description
Mindfulness: Connecting more deeply with our inner and outer worlds
During this non-residential retreat, we will practise bringing mindfulness to our present experiences through body awareness. Cultivating embodied awareness brings many benefits, enabling us to connect calmly and clearly with our inner and outer worlds.

We will explore various aspects of embodiment, including walking, standing and sitting meditations, and breath as an object of embodied awareness, all as a means to support our growing consciousness. Since our inner practice is in service to the outer world, this is how we can contribute to our collective care of ourselves, each other and our home.
About Heather Martin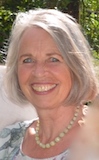 Heather Martin has been meditating for 40 years in various traditions. Theravada has been her main practice since 1981 when she trained in the style of SN Goenka for eight years. She has practiced Tibetan Dzogchen with Tsoknyi Rinpoche, Vipassana with Burmese master Sayadaw U Tejaniya, and more recently the early Foundations of Mindfulness with scholar-monk Bikkhu Analayo.
She received her teacher training at the Spirit Rock Meditation Centre in Woodacre, California, and has been teaching retreats in Canada and the U.S. since 2001. She guides the Salt Spring Island Vipassana Community, where she has lived for 37 years, and is the guiding teacher of the newly launched Alberta Deepening Practice Program. She is also a retired midwife and childbirth educator.
Heather emphasizes the practical application of the perennially brilliant teachings of the dharma with warm-heartedness, clarity and accessibility. For more information about Heather, please visit her website: www.saltspringinsightmeditation.ca/teachers/heather-martin
Schedule

Friday, Feb. 2: 7 to 9 p.m.
Saturday, Feb. 3: 9 a.m. - 4:30 p.m.
Sunday, Feb. 4: 9 a.m. - 4 p.m.

FAQs
Who can attend this event?
This retreat is open to everyone, regardless of previous meditation experience. Additional programming has also been added on specifically for Alberta Deepening Practice Program (DPP) students.
What can I expect during this retreat?
Sitting and walking meditation periods are interspersed with meditation instruction and dharma talks. Participants also meet in small groups with the teacher and have opportunities to ask questions. The retreat is conducted in Noble Silence.
Is there any accommodation for out-of-town students?
A limited number of single rooms with shared bathrooms and double rooms with private bathrooms are available at the Providence Renewal Centre. Additional meals at the centre can also be arranged. Rooms and additional meals must be booked as soon as possible and are paid for separately. For more information, please email: edmontoninsight@gmail.com.
What if I have allergies and/or food sensitivities?
Providence Renewal Centre is able to accommodate vegetarian (no meat, no seafood), vegan and dairy free and gluten free diets. Please indicate these when you fill out your registration information. The centre cannot guarantee no cross contamination between different foods, however. Participants with severe allergies are advised to bring their own food for their own protection and to choose a registration ticket without the meal option.
What does the registration fee cover?
It covers the cost of the retreat, plus specified meals, unless you purchase a ticket that does not offer the meal option. Please note that the registration fee does not cover dana to the teacher.
What is the refund policy for registration fees?
If you cancel before January 1, 2018, 100 per cent of your registration fee is refunded.
If you cancel before January 15, 2018, 50 per cent of your registration fee is refunded. Refunds are not available after this date.
***Special consideration may be given for medical and/or family emergencies.***
The refund policy for accommodation and additional meals is calculated and handled separately. To find out more about this policy or to get more information about refunds in general, contact edmontoninsight@gmail.com
Do you have any scholarships available for low-income practitioners who would like to attend but cannot afford the registration fee?
A limited number of scholarships are available for this retreat. These are awarded on a case by case basis. Our aim is to ensure that a lack of finances is not a barrier to anyone who would like to attend the retreat to deepen their practice and experience the rich teachings of the dharma. For more information, please contact edmontoninsight@gmail.com
Where can I get more information?
E-mail Edmonton Insight Meditation at edmontoninsight@gmail.com