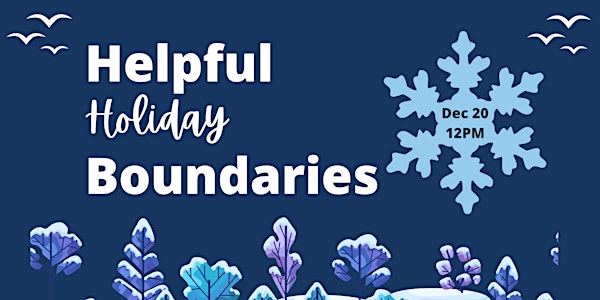 Helpful Holiday Boundaries
Join WSN for an online session on setting and maintaining boundaries during the holiday season!
About this event
Establishing and maintaining boundaries can be difficult. Throw in the holiday season, and boundaries can be even harder to stick with. Pressure from friends, family and other factors can make boundary setting a scary task.
Join WSN for our online session Helpful Holiday Boundaries as we dive deeper into boundary setting in the holiday season. We will discuss what boundaries are, different types of boundaries, and tips and tools for establishing and maintaining your own boundaries. We will also explore the effects and pressures the holiday season can put on our own boundaries while providing tools to navigate this.