Description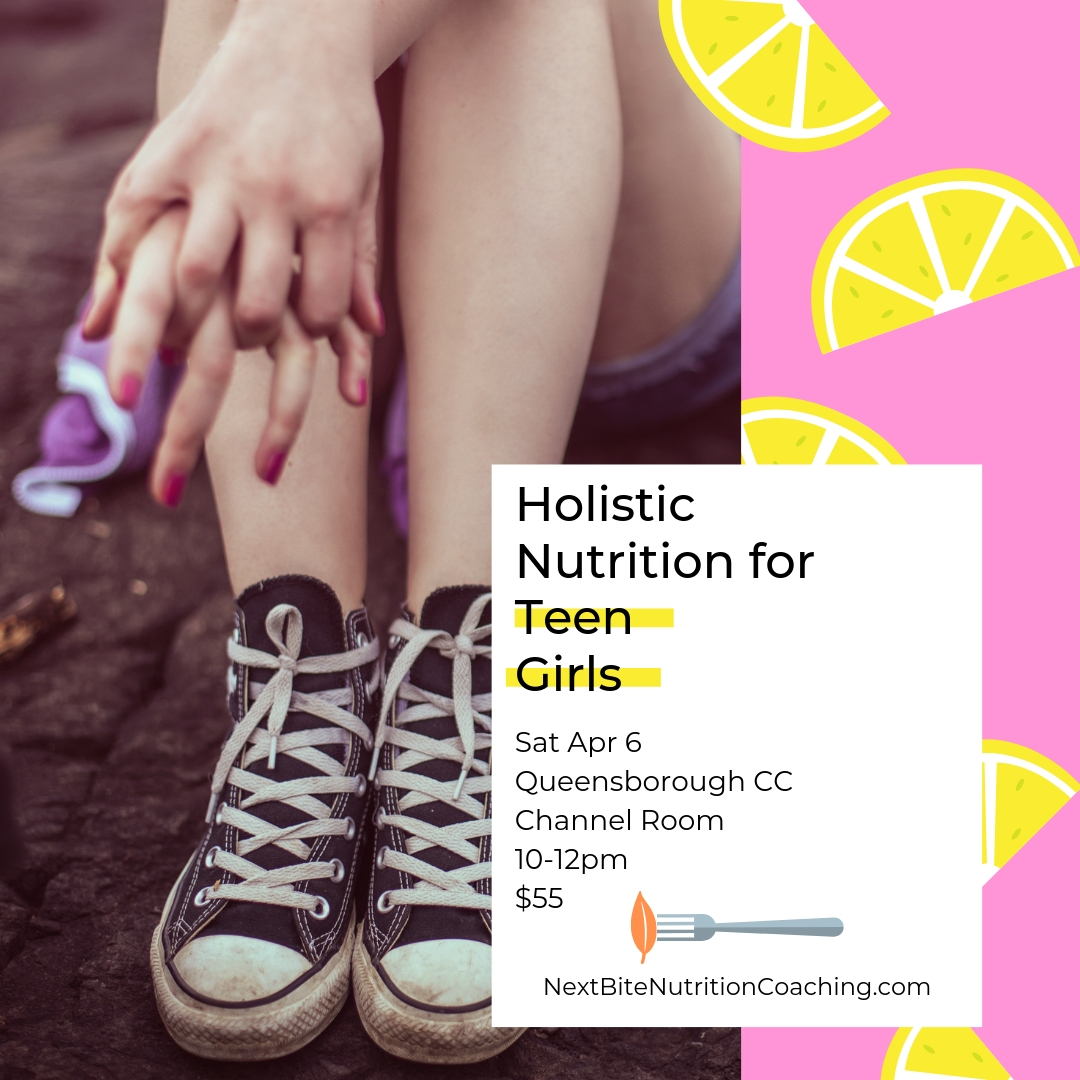 This one's for the girls! It will be a full 2 hours of info, brainstorming, nutrition games and more. You'll leave with a good understanding of how to nourish your teen body!
Ever wonder how what you eat, or don't, can affect your skin, energy, hormones and weight? During this class, we will go over important topics directly related to nutrition through the teen years, including:
Food Facts: learn which nutrients should be in every meal for energy, focus and nourishment
Healthy Skin: learn how to care for your skin from the inside out
Hormones: learn how food can balance hormones and keep iron levels up during certain times of the month
Diet fads: learn about diet trends and their dangers associated with body image and weight
This seminar is ideal for girls between 12-16 years. It is an interactive class, with visuals, games, brainstorming session, body image discussion and more.
Space is limited in this session, so pricing is per person.
Handouts are included.