About this Event
WE'RE BACK for our 2nd Sip & Social!
Come join us at the stunning Hacienda Sarria for an ultimate girl's night out! Alex and Natalie have a full night of networking, entertainment, and guest speakers lined up to leave you feeling inspired, lifted, and spoiled by our famous goodie bag filled with all our favourite products!
Included in your ticket :
- A specialty cocktail upon arrival and 1 additional glass of wine (unlimited coffee, tea, flat and sparkling water)
- Delicious appetizers and desserts (come hungry)!
- Custom goodie bags to take home: over $150 worth of free swag
- Girl time (let's make some new friends)!
- Insights from incredible guest speakers (see below).
ABOUT NAT & ALEX: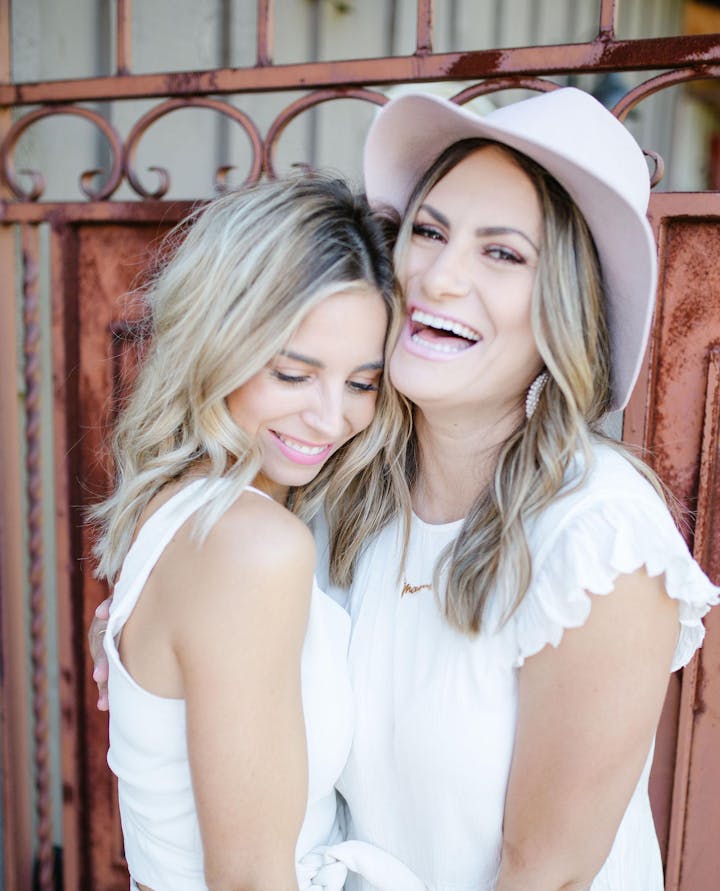 NATALIE (RIGHT)
Natalie is a Marketing Communications Manager by day, social media influencer by night! When Natalie struggled with infertility and IVF, she used Instagram as a way to connect with other women who were dealing with similar struggles. Realizing how impactful her voice was about removing the stigma from tough topics, she started to take her outlet further and is now co-host of the Here for Her Podcast where she continues to talk about important topics as it relates to motherhood, business, health, and more. Natalie isn't afraid to keep busy—she had two kids while doing her MBA and has become passionate about inspiring other women to learn confidence, go after what they want, and have fun while doing it. When not strategizing content for her various outlets, Natalie can be found listening to true crime podcasts, taking a bootcamp class, or enjoying a glass of Pinot.
ALEX (LEFT)
Alexandra is the Founder of Honestly Alexandra, a popular lifestyle blog. She is also a public speaker, Social Media Director, and co-host of the Here For Her Podcast.
After facing a near-death experience delivering her first born daughter, everything changed. Alexandra realized that life is short and she desperately wanted to pursue a life of passion and purpose. Alexandra felt a calling to share her experiences with others, and started her blog in June 2017. The 'Honestly Alexandra' blog has become a popular 'one stop destination' for women looking for inspiration in various areas of their lives and Alexandra's multiple platforms have a combined viewership of over 1.5 million monthly. Alexandra is now sharing her social media expertise as well as her life motivation with others through public speaking engagements and as a co-host on the Here For Her Podcast. Alexandra's goal is to support women in living a purposeful life, and cultivating a community where women feel empowered, educated and inspired.
OUR GUEST SPEAKERS: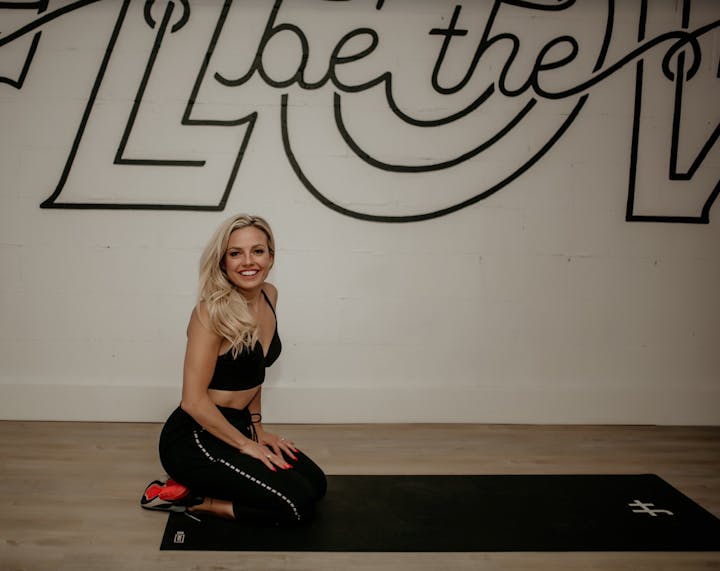 COURTNEY fonseca: FOUNDER OF HUSTL+FLOW
Courtney Fonseca, a Mother Hustlr, lifelong mover and shaker, and wellness advocate, spent 10 years helping to build the leading brand in plant-based Nutrition at Vega. Most recently her vision and passions led to the creation of hustl+flow, a Wellness Collective and Movement Space that is centred around uniting and uplifting our community through group fitness. Courtney had a desire to create a place and experience that allows people to elevate their mind, body and soul through music, movement, and human connection. She has a deep love for inspiring others to discover their true self, their purpose and fullest potential by discovering and embracing their passions, stepping out of their comfort zone and taking ownership of their personal well-being through nutrition, mindfulness, movement and a balanced approach to life.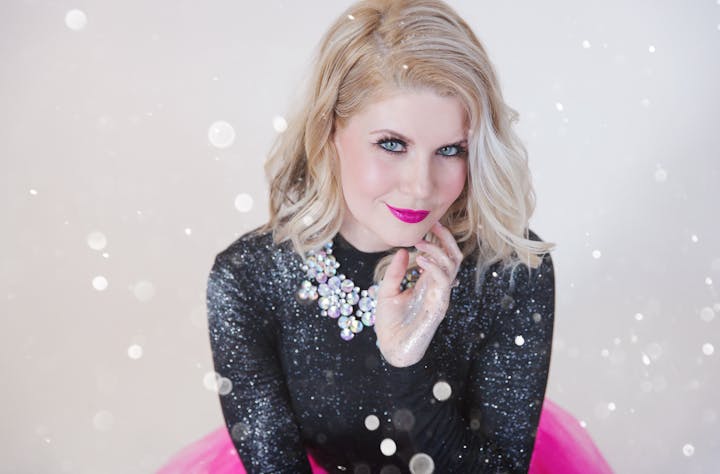 JANINE holmes: CELEBRITY MAKEUP ARTIST
Janine Holmes has been a prominent figure in the Toronto makeup and hair industry for over 20 years. As a noted expert in her field, Janine's skills have been on display at events ranging from the MMVAs and the Junos to TIFF and Toronto Fashion Week. Once a trainer for MAC Cosmetics, Janine has a passion and flair for passing on the newest makeup tips and techniques. She has had the opportunity to work with prominent photographers, directors, fashion designers and well-known personalities such as Lady Gaga, Adam Levine, Elisha Cuthbert, Rachel Hollis and Prime Minister Justin Trudeau, to name a few.
Janine is now recognized as a Makeup and Beauty Expert having appeared on national television shows like CBC The Goods, CTV's The Social and Global's The Morning Show. To round everything out, she is also the Owner/Lead Artist for the bridal beauty company-I Do! Beauty Co.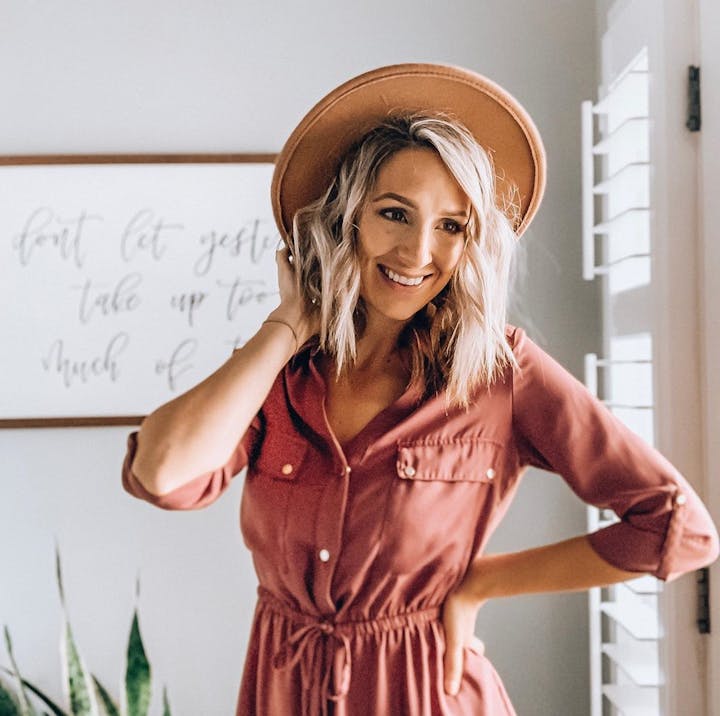 BRIT ostofe (AKA @BOSSTOFE): INSTAGRAMMER
Brittany Ostofe is the woman behind the Motherhood and lifestyle Instagram page, "Bosstofe"
She is the Curriculum Director for Artshine, a Social Enterprise, and a part time teacher (and full time sarcastic Mama!) Shortly after having her second baby, she took to Instagram for an outlet to connect and relate to other women. After building her following to almost 18k in less than a year, she's enjoying spreading #momtruths and normalizing the taboos surrounding motherhood; the good, the bad, and the hilarious. If she's not creating Mom covers of 90's pop songs, you can find her being creative in decorating, painting or hand-lettering and calligraphy.