HERSpace Creates with Anika of Imagine Violet
About this event
Art-Making with Anika!
Always be yourself
Goals
1. Learn to express through art, exploring emotions and expression
Session 1 Making your own manifesto
Session 2 Secret Garden (illustrating exercise)
Session 3 Collage making
Session 4 Expressive Self-Portraits
Session 5 Vision Boarding
Session 6 Art Meditation
Session 7 Art+Poetry
Session 8 Floral Painting
Master Supply List
● Canvas or canvas boards and multimedia paper (any size is welcome but the bigger, the more expressive!)
● Paint, paintbrushes, ink (anything to paint with really)
● Markers or Pens and coloured pencils etc
● Glue
● Photos (will be more specific before the session)
The list is subject to change based on each session. More details with a week or two before each session.
*registration for each session is required
About the Facilitator
Self taught visual artist.
Seneca College Fashion graduate.
A passionate writer, and visionary. Indulging in many forms of art.
Anika, born in Bangladesh, raised mainly in Indonesia and Toronto.
Imagine Violet has become a brand and identity through spirituality, creativity & wisdom.
Much like the colour, I.V's mission is to uplift, motivate and inspire people by creating boldly through colour and patterns. Her South Asian background is heavily influenced in her work, it has given her the bravery to use such colour and patterns.
" I'm at my best and my most emotional when I am creating. I want people to live with a bit more colour in their life. I want to inspire people to live boldly and expressively because darling,
life is too short to be bland"
- I.V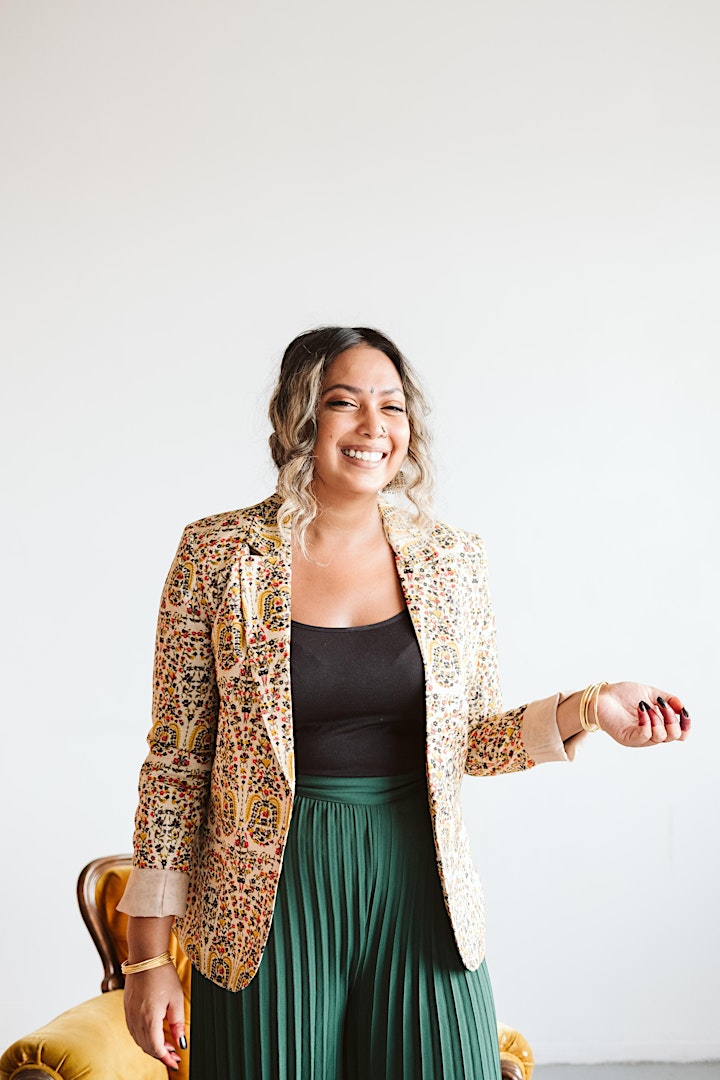 Date and time
Location
Refund policy
Organizer of HERSpace Art Making with Anika of Imagine Violet