Qi Gong Energetic Practice and Introductory to Shamanism with Alice Soon
About this event
Each Month Alice Soon will take you on a journey of inner healing using Qi Gong Energetic and Shamanic Practices.
SEPTEMBER 2-PART SERIES – Qi Gong for Fall
SEPTEMBER 14th & 28th, 2021 – 7:30pm to 9pm EST Gentle Qi Gong Movement for Fall" ~ Harness the Metal Element and Energy Practices as we prepare for the Autumn Season.
Participants will be guided through a 40-minute routine with easy-to-follow movements and body flows. Plus, learn about the brief history of Qi Gong and how holistic Eastern philosophy can help prepare us for the changing season.
OCTOBER/NOVEMBER 3-PART SERIES
OCTOBER 12th, 2021 – 7:30pm to 9pm EST Introduction to Shamanism & Nature-Based Practices ~ Ancient Wisdom for Modern Times
Class 1 - Learn about the nature-based wisdom from the Shamans, as well as the origins of the Shamanic Worldview. Participants will leave with an understanding on how to utilize the inherent medicine of the stone kingdom, the plant and animal kingdom, as well as the 4 cardinal directions and elements. Easy-to-follow shamanic practices and ceremonies you can use to integrate in your own life, as well as with your children and family.
OCTOBER 26th, 2021 – 7:30pm to 9pm EST Shamanic Energy Practices for Protection ~ Ancient Wisdom for Modern Times
Class 2 - Introduction to your luminous energy field and practical tools to protect yourself from negative energetic sources. Learn various techniques using crystals, meditation and ancient shamanic cleansing techniques.
NOVEMBER 9TH, 2021 – 7:30pm to 9pm EST Introduction to Shamanic Journeying ~ Finding Your Spirit Animal Totem
Class 3 - Have you ever felt connected to a specific animal or have dreams about them? Have you wondered what your Spirit Animal could be? Join us for this interactive session where we learn how to connect with and develop a relationship with your special Animal Totem and Ally.
Participants will be guided through a Shamanic Journey to retrieve your own Spirit Animal.
*please register for packages or separate sessions. all prices include recordings.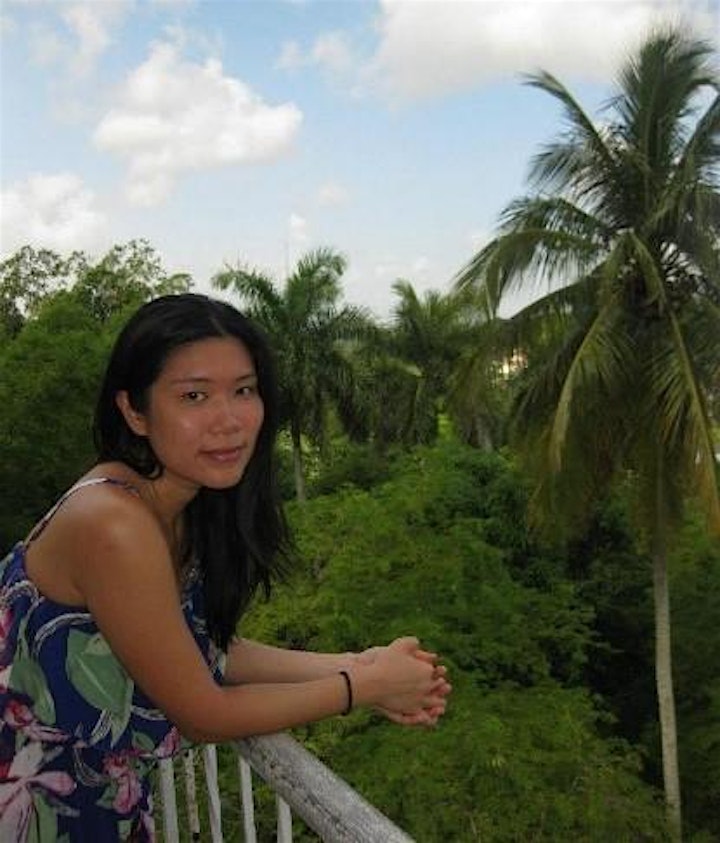 About the Facilitator
Alice Soon
Transformative Teacher, Spiritual Mentor & Shamanic Healer
Alice spent the last 17 years in corporate marketing and real estate, as well as a decade studying various spiritual modalities and practices. While along this path, she felt unexpectedly called to the ancient shamanic practices of the Andes, as well as Egypt. Following her intuition, she was able to open her heart to the wisdom of the shamans, as well as heal her wounds and manifest her destiny.
As a result, Alice was initiated through the sacred lineage of the Andean Masters and the Q'ero Medicine People in Peru, as well as the Mystery School Practices of the Egyptian pantheon. Since then, she has taught and served countless students and clients from all walks of life – sharing the timeless wisdom of the ancient shamans. Alice has also been called "The Teacher of the Healers".
Currently, she is a student of Medical Qi Gong, as well as Qi Gong Practitioner. Passionate about many forms of holistic healing, Alice is also a Crystal Master and Healer. In order to deepen her learning and commitment, Alice served on the Board of Directors for the Toronto Gem & Mineral Club from 2017 to 2019.
In addition, she continues to mentor women and real estate investors at the Women's Real Estate Network (WREN).
Alice is an ardent student, joyful, loving teacher and practitioner of the Sacred Arts. Her welcoming nature and passion for teaching ignites the spark of human potential in every person she meets and serves.
Alice invites those souls who yearn to activate their greatest calling to connect with her, to experience the transformative rapture, healing and love of the Great Spirit.
Date and time
Location
Refund policy
Organizer of HERSpace Qi Gong Energetic Practices and Introduction to Shamanism