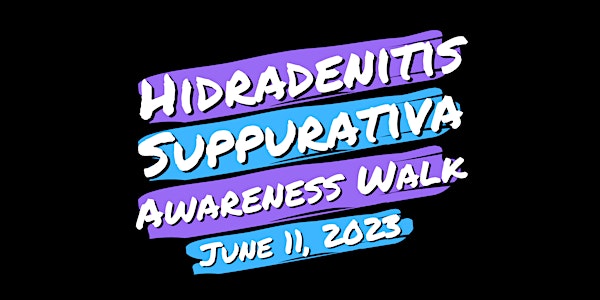 Hidradenitis Suppurativa Awareness Walk 2023
The Symmetry Dermatology and HS Heroes teams invite you to walk with them to raise awareness for Hidradenitis Suppurativa (HS)
By Symmetry Dermatology & HS Heroes
Date and time
Sun, Jun 11, 2023 9:00 AM - 12:00 PM MDT
Location
Sir Wilfrid Laurier Park - SITE 8 13221 Buena Vista Road Northwest Edmonton, AB T5J 2R7 Canada
About this event
The Symmetry Dermatology and HS Heroes teams invite you to walk with them to raise awareness for Hidradenitis Suppurativa (HS).
Hidradenitis Suppurativa (HS) Awareness Week is an annual event with a growing attendance every year. What began as only 50 people in 2018 is now a community of thousands. HS Awareness week takes place the first full week of June, which this year falls on June 5th-11th, 2023.
Hidradenitis Suppurativa (HS) is a chronic, non-communicable, debilitating inflammatory skin disease, characterized by painful skin lesions, for which there is no known cure. As many as 4% of men, woman and children across Canada are living with Hidradenitis Suppurativa (HS) but may not have a diagnosis due to lack of both patient and physician awareness. However just because there is no cure does not mean there is no hope.
Symmetry Dermatology, located in Edmonton, were the first to make the dream of walking for HS Awareness a reality. They are a team of passionate individuals who have taken a special interest in HS patients and their care. A very special thank you to Beth, Kelly, and Dr. Keeling for all their hard work in making this world a better place for those living with HS.
HS Heroes, a registered Not-For-Profit, is a community for people living with HS dedicated to increasing awareness, educating, and advocating for those whose lives have been affected by the disease, whether a patient, family member, friend, caregiver, or health care professional. https://hsheroes.ca/
The understanding and acceptance of the general public is an important factor in patients' treatment and health, and HS Awareness Week provides an opportunity to increase awareness, correct misconceptions, promote education and support, recognize the struggles of those affected, and shorten the delay in diagnosis.
Help raise awareness about life with Hidradenitis Suppurativa (HS) join us at Sir Wilfred Laurier Park, get your purple on, and create a poster with a message of hope. Food, drinks, and swag available for all who register!
Parking available at the Edmonton Valley Zoo! Look for the purple and blue balloons and join the festivities!
Simply by registering your name will be entered into a draw to win an HS Heroes giveaway filled with Awareness Week swag!
Check out the video collage of Awareness Week 2022