Description
Join us for a super fun night of beer, bratwurst and brewhaha on the waterfront at the beautiful Polygon Gallery.
Hosted by the Highlands Elementary Party Time Committee, our goal is to bring together current and past Highlands parents and friends of Highlands, to connect, get to know each other better and just have a really good time.
Buy Tickets
We are over 70% Sold Out!! Space is limited, so grab your tickets before they are gone!
$55 Early Bird Ticket Until Friday Oct 4th / $60 Regular Price afterwards
Your ticket to Highlands' Oktoberfest includes:
• Traditional German Music & Yodeling by Franz Gerber
• Live entertainment & dancing with the amazing Mark Woodyard
• O Canadawg Smokies and Bratwurst
• Cheese & Charcuterie by Bowen Island Pizza Company
• Fresh-baked Pretzels
• Pixta Social Photo Booth (by donation)
Available to purchase at the event:
• $20 Mystery Wine/Beer Table
• 50/50 Raffle (please bring cash)
• Beer, wine, mixed drinks
Is this a Fundraiser?
This night is all about having fun and strengthening our amazing parent community so our goal is simply to cover costs. Any profits received will be donated back to Highlands Elementary PAC. So bring some cash for your chance to win the 50/50 and for the always popular $20 mystery wine & beer table.
What should I wear?
While we strongly encourage costumes, and hope to see you in your lederhosen and dirndls, there is no pressure to dress up. If you don't want to go all out, you could order one of these bad boys for around $5 to join in the fun: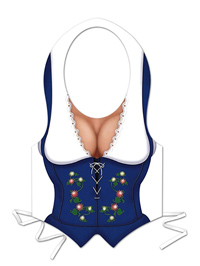 Fraulein Vest -
https://www.amazon.ca/Beistle-66233-Packaged-Plastic-Fraulein/dp/B000R4KUFY/ref=sr_1_5?keywords=oktoberfest+vest&qid=1568757927&sr=8-5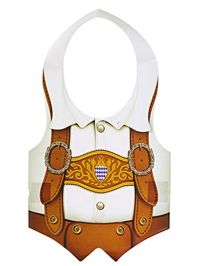 Lederhsoen Vest -
https://www.amazon.ca/Beistle-66860-Packaged-Plastic-Oktoberfest/dp/B00A2AWOHA/ref=sr_1_3?keywords=oktoberfest+vest&qid=1568757885&sr=8-3
Please spread the word to your Highlands parent pals (past and present) and we hope to see everyone there!