About this Event
In this 'Introduction to Hiking' series of workshops we will share the many joys of hiking. We will learn how to prepare for a hike; safety issues that might be involved; what to bring on the trail; and the different types of hikes offered by Niagara Bruce Trail Club.  Each workshop will begin with a 30 minute presentation and question-and-answer period, followed by a 1.5hr hike.  Wear sturdy comfortable walking shoes (if you have them) and clothing appropriate for the weather. Bring water. Always carry hand sanitizer & a mask. This will outdoor activity that goes rain or shine. COVID PHYSICAL DISTANCING RULES APPLY
Take Ontario's COVID self assessment test
This is a three day workshop:
Sunday, Oct. 11, 1pm-3pm,  Fireman's Park, Dorchester Rd, Niagara Falls, Lower level Parking lot N43.146105 W 79.113375
Sunday, Oct. 18, 1pm-3pm, Rockway Community Centre, Pelham Rd, just east of Wessel Dr. N43.111255 W79.305073
Sunday, Oct. 25, 1pm-4pm, Queenston Heights Park(parking fees may apply), Niagara Parkway near the Bruce Trail Cairn, the easternmost part of the parking lot near the traffic roundabout N 43.157826 W 79.052045
FAQs
What is the fee to register?
The fee is $30 for all three workshops.  Once you have participated in all three workshops you will receive a FREE tube Scarf (valued at $15).  NO REFUNDS.
What can I bring into the event?
Wear sturdy comfortable walking shoes (if you have them) and clothing appropriate for the weather. Bring water.  Goes rain or shine.
How can I contact the organizer with any questions?
Workshop Organizers:
Margaret Northfield margaret.northfield@gmail.com 905-324-2707
Diane Marlatt dianemarlatt@gmail.com
Debbie Earle debbieearle1@gmail.com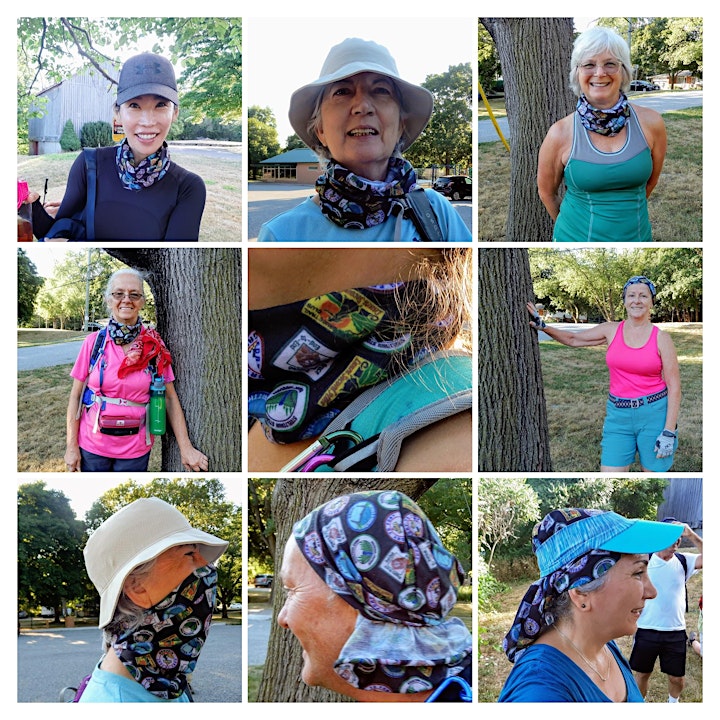 Date and Time
Refund Policy