Description
Join us to learn how to take advantage of the power of Cognos and Watson Analytics to analyze real world healthcare data to explore and discover new insights. We'll start off by looking at some simple use cases and end up ramping it up to showcase some awesome techniques. Analyze your data, find some key insights and build a great looking dashboard in just a few clicks. Learn how to get up and running with Cognos and Watson, and get real insights from your data.
Preparation
This is a hands-on workshop; please bring your laptop and power cord. Make sure that you have either Firefox or Chrome installed. A few days before the workshop, you will receive an email with instruction on how to get ready.
For more information on IBM Cognos Analytics, visit https://www.ibm.com/analytics/us/en/technology/products/cognos-analytics/
For more information on IBM Watson Analytics, visit https://www.ibm.com/analytics/watson-analytics/us-en/
This IBM workshop is part of the Health Innovation Program (#HIP613) - Ottawa's first Health Innovation Program that aims to break down the barriers to healthcare innovation in partnership with CHEO-OCTC (Children's hospital of Eastern Ontario/Ottawa Children's Treatment Center). #HIP613 is a weekend-long hackathon (April 29th-30th) at the SHopify HQ that breaks down barriers to healthcare innovation. We bring together healthcare professionals, IT, designers, policy analysts and entrepreneurs to collaborate, dream up & create solutions to real world problems to improve healthcare. Apply Now
Refreshments will be served.
This workshop is proudly presented by our sponsor: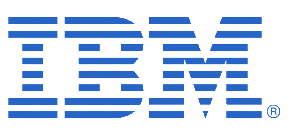 ---
Terms & Conditions
By Purchasing a ticket to the Hacking Health, you agree to the following terms and conditions: I hereby grant Hacking Health permission to use my likeness in a video, photo or other digital reproduction in any and all of its publications, including website, without payment or any other consideration.