Description
Join us to learn how to take advantage of the power of IBM Cognos Analytics and Watson Analytics to analyze real world healthcare data to explore and to discover new insights.
We'll start off by looking at some simple use cases and end up ramping it up to showcase some awesome techniques. We'll look at how to analyze your data, to find some key insights and to build a great looking dashboard in just a few clicks. You will also learn how to get up and running with IBM Cognos Analytics and Watson Analytics, and to get real insights from your data.
Preparation:
This is a hands-on workshop; please bring your laptop and power cord. Make sure that you have either Firefox or Chrome installed. A few days before the workshop, you will receive an email with instruction on how to get ready.
IBM Cognos Analytics:
Give users the autonomy they crave to find, explore, and share insights in the governed, trusted environment you need with IBM Cognos Analytics.
For more information on IBM Cognos Analytics, visit https://www.ibm.com/analytics/us/en/technology/products/cognos-analytics/
Watson Analytics
Smart data analysis and visualization. Get data discovery capabilities and visualizations you can use to understand your business on your own. No data science or advanced modeling skills are required.
https://143a6.https.cdn.softlayer.net/cdn/wa_marketing/prod/0.1.2016072102/images/home/socialLinkImage2.png
For more information on IBM Watson Analytics, visit https://www.ibm.com/analytics/watson-analytics/us-en/
This year, we are encouraging participants to practice pitching their healthcare problems in advance of the Hacking Health Ottawa hackathon during any of our events. Here's why you need to pitch:
Great opportunity to practice your pitch before the HIP613 hackathon.

Get your problem noticed and attract team members early.

Grab the attention of experts, researchers and mentors who can assist you along your journey.
If you are interested, contact us ottawa@hackinghealth.ca.
Refreshments will be served.
This workshop is proudly presented by our sponsor: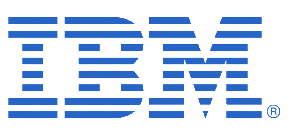 ---
Terms & Conditions
By Purchasing a ticket to the Hacking Health, you agree to the following terms and conditions: I hereby grant Hacking Health permission to use my likeness in a video, photo or other digital reproduction in any and all of its publications, including website, without payment or any other consideration.
Organizer of #HIP613: Healthcare Insights with Cognos and Watson Analytics