Description
In this hands-on workshop we will be introducing you to Bluemix, IBM's premier development platform. In this part 1 out of 2, we will learn about the resources found in the Bluemix Cloud that you can use at the hackathon; how to navigate the Bluemix platform and the basics needed for you to develop your own program during the hackathon.
Preparation
This is a hands-on workshop; please bring your laptop and power cord. Make sure that you have either Firefox or Chrome installed. A few days before the workshop, you will receive an email with instruction on how to get ready.
For more information on IBM Bluemix, visit https://www.ibm.com/cloud-computing/bluemix/what-is-bluemix
This IBM workshop is part of the Health Innovation Program (#HIP613) - Ottawa's first Health Innovation Program that aims to break down the barriers to healthcare innovation in partnership with CHEO-OCTC (Children's hospital of Eastern Ontario/Ottawa's Children Treatment Center). #HIP613 consists of a series of talks and hands-on workshops that will connect people, ideas and skills to build teams to tackle frontline healthcare problems at our Spring 2017 hackathon.
Refreshments will be served.
This workshop is proudly presented by our sponsor: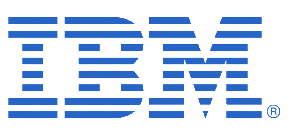 ---
Terms & Conditions
By registering to this event, you agree to the following terms and conditions: I hereby grant Hacking Health permission to use my likeness in a video, photo or other digital reproduction in any and all of its publications, including website, without payment or any other consideration.