Description
Update: These tours are only happening on Thursday April 11, at 5:30 & 7:00.
Are you curious about Canadian women's history?
Explore the accomplishments, challenges and historical expectations for women in this talk and tour that features the extraordinary stories of Lady Isabella Lougheed, Emily Carr and Pauline Johnson (Tekahionwake). This event, led by Calgary artist Camille Betts, will do what our current ROAR festival was created to do and what our community recently said it wants more of; for Lougheed House to tell more diverse and lesser-known stories, and connect them to contemporary Calgarians.
Lougheed House has historically been a space reflective of women's experiences. Lady Isabella Lougheed (1861-1936), home owner, prominent Calgary community builder and supporter, raised six children here. The Dominion-Provincial Training Program (1939-40) was housed here and educated young women after the Depression. Lougheed House was a barracks for the Canadian Women's Army Corps and YWCA residence (1941-47). Known as The Red Cross House from 1947-79, Lougheed House was the home of the Red Cross Society, Calgary Branch, an organization staffed largely by women.
What better place, then, to explore the dynamic legacies of three historical Canadian women? Join us as Camille shares the impact of the legacies of
Lady Isabella Lougheed, Emily Carr and Pauline Johnson (Tekahionwake)

on her personally and in her practice. Camille will explore her personal connection to the cultural influences of these women, before getting into how Lady Isabella Lougheed's network in Calgary, including Jean Pinkham and the MacDougall family, were laying the ground work for the city that is here today. The talk will step into the spheres of provincial, federal and identity politics as well as covering early parts of the feminist movement.
The evening includes a tour and talk of the House, and of
Nine Lives: Changing Notions of Femininity Through Time,

our current exhibition in which Camille Bett's work is featured. See you there!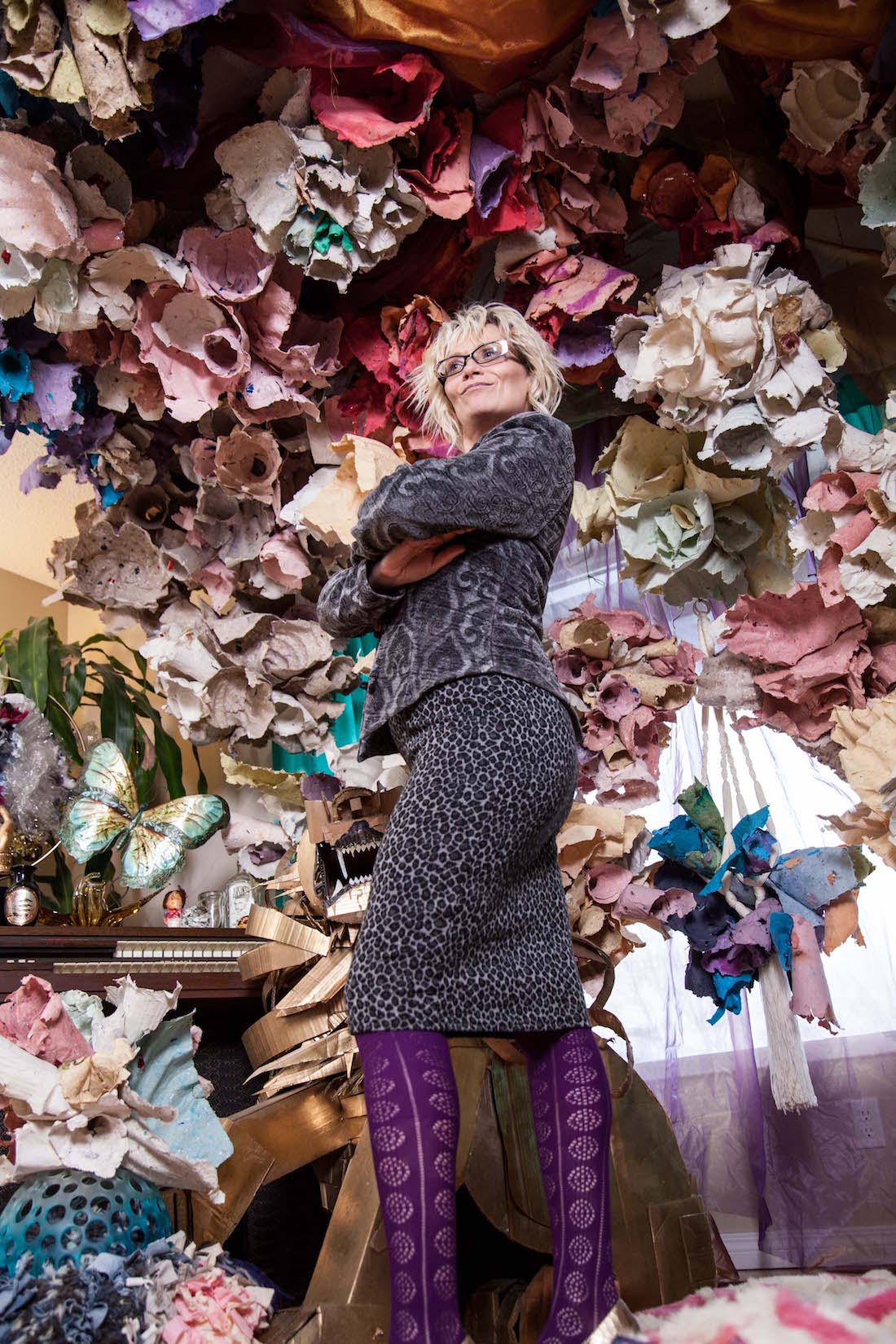 Camille Betts received her BFA from Alberta College of Art and Design in 2006 with a major in sculpture after starting in industrial design. In 2009/2010 she completed the Interactive arts and Entertainment residency at the Canadian Film Center in Toronto which culminated in exhibiting an interactive piece at Toronto Nuit Blanche 2010. Now working out of a private studio space she has been taking time for research and ideation in preparation for a new series of large-scale installations. Camille has shown in Calgary at the Ledge Gallery, Art Gallery of Calgary, Untitled Art Society, Wreck City, The AREA, the New Edward Gallery and Cross Iron Mills. Permanent installations can be seen at Broken City and the Motion Gallery in Calgary as well as Nourish Bistro in Banff.

This event is part of Roar: Exploring Queer History and Gender Identity, an 11-week festival comprised of two museum exhibits and 11 immersive programs and parties through June 9, 2019. Click here for all the ROAR exhibit details and here for the events.
ROAR is generously supported by